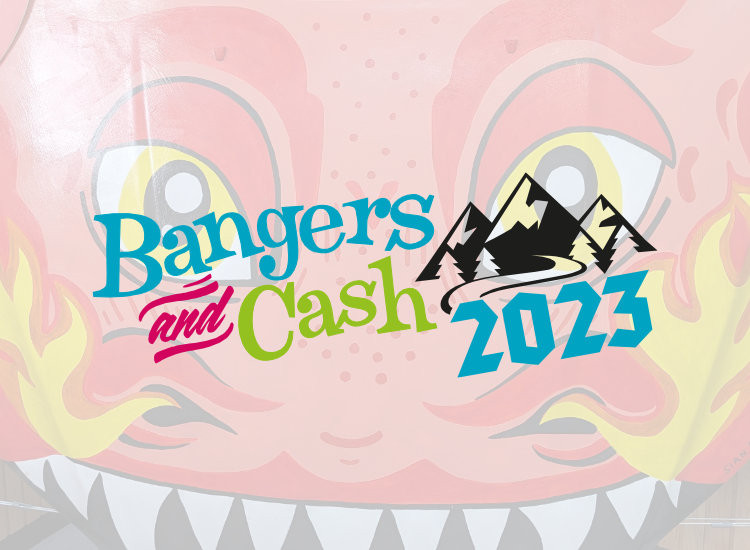 Last weekend saw the start of the Bangers and Cash art trail around Sheffield. The trail features 21 decorated car bonnets, designed and painted by various local artists, with a load of additional creative roadsigns.
The fundraiser
The two-week art trail is part of a wider fundraiser for local youth homelessness charity Roundabout. The charity provide shelter, support and life skills to young people aged 16-25 who are homeless or at risk of homelessness.
Last month, 21 teams set out from Sheffield on a sponsored five day tour of Europe, in cars worth £1,500 or less. The car bonnets that make up the art trail were originally on these 'old-bangers', taking the art across eight countries, over 1,092 miles to the destination of Munich.
Now safely back in Sheffield, the bonnets have been put on display in locations across the city. From the city centre and out into Kelham Island, the Botanical Gardens and Meadowhall.
Once the art trail is over, all the car bonnets and roadsigns will be auctioned off to raise further money for Roundabout to help them continue their excellent work. The Bangers and Cash Rally in 2018 raised over £96,000 for the charity. We previously wrote about this event when the bonnets were on display in the Winter Gardens.
Bonnets and roadsigns
The trail features artwork from a diverse group of local artists. This includes some familiar names who have contributed to Sheffield's street art scene like Jo Peel, Kid30 and Bubba 2000. Here's a selection of bonnets and roadsigns from the art trail.
Jaydon Robottom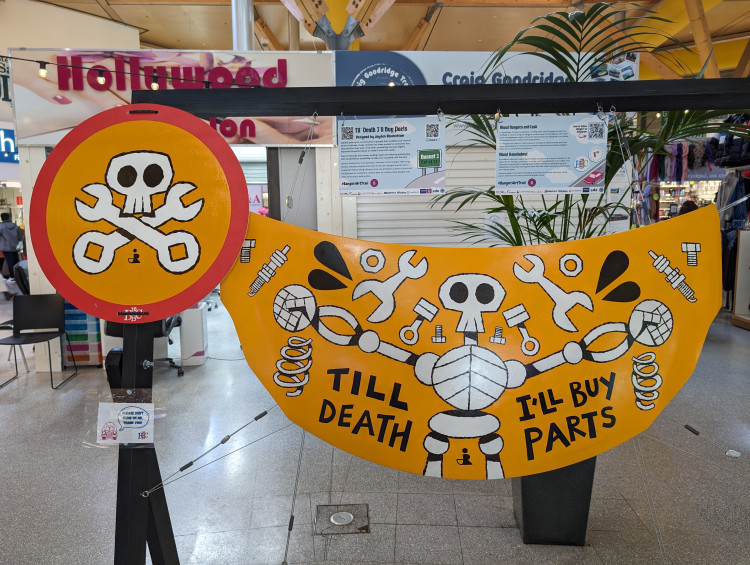 Kid30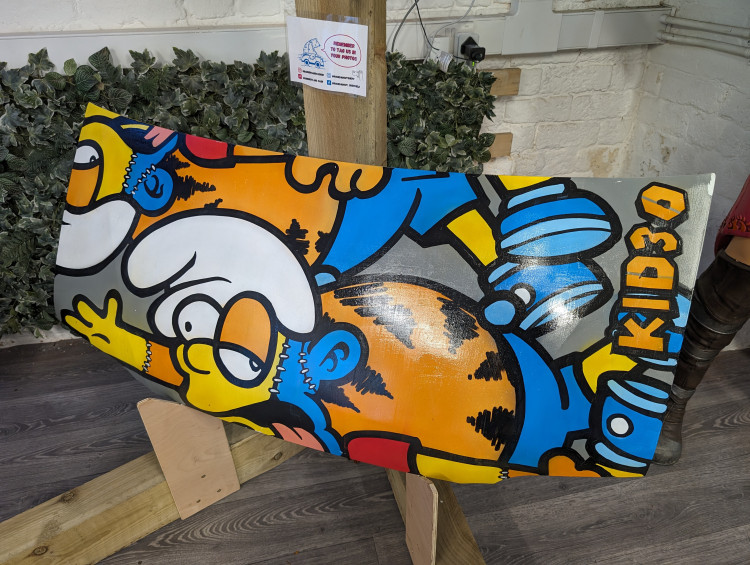 Jo Peel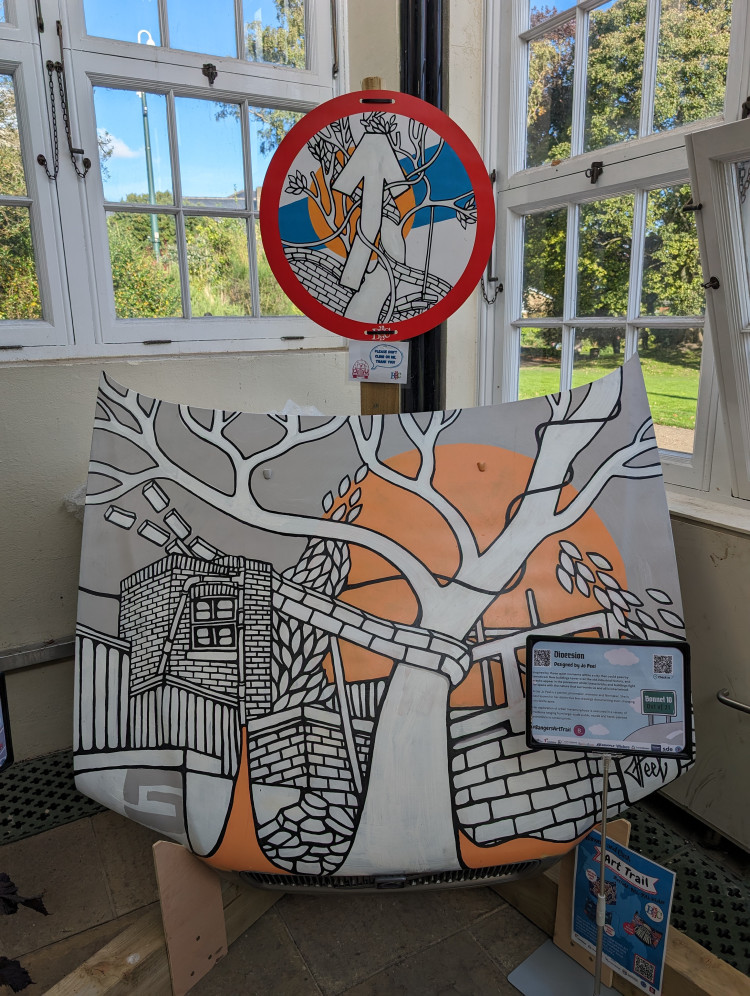 Si Homfray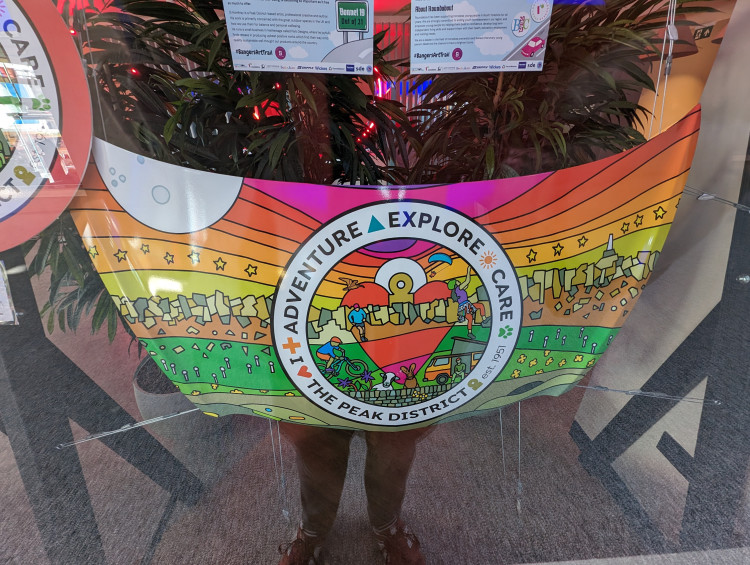 Bubba 2000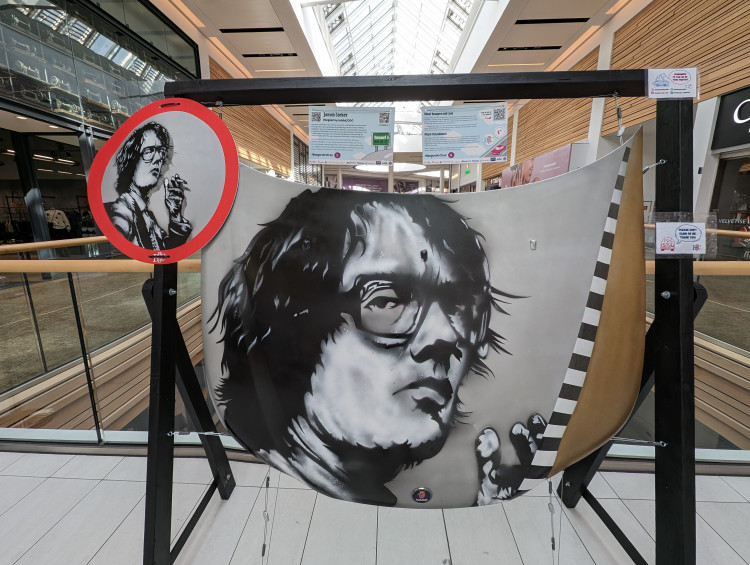 Lois Cordelia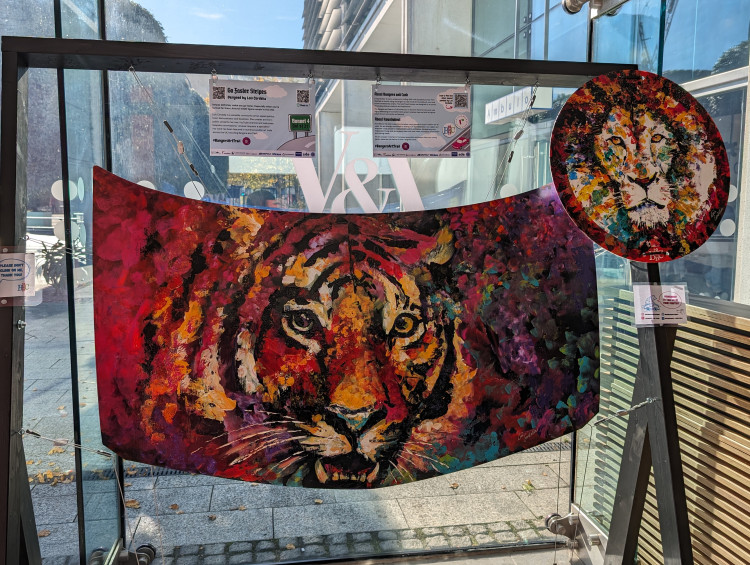 Zoe Genders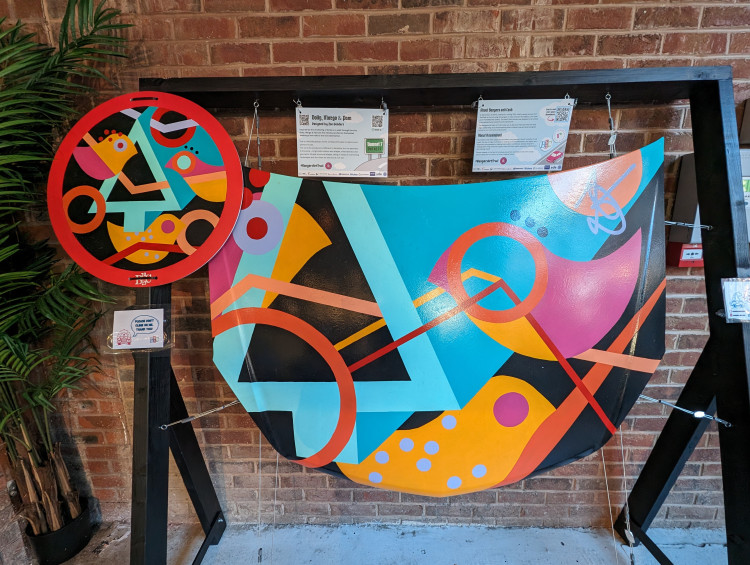 Sian Ellis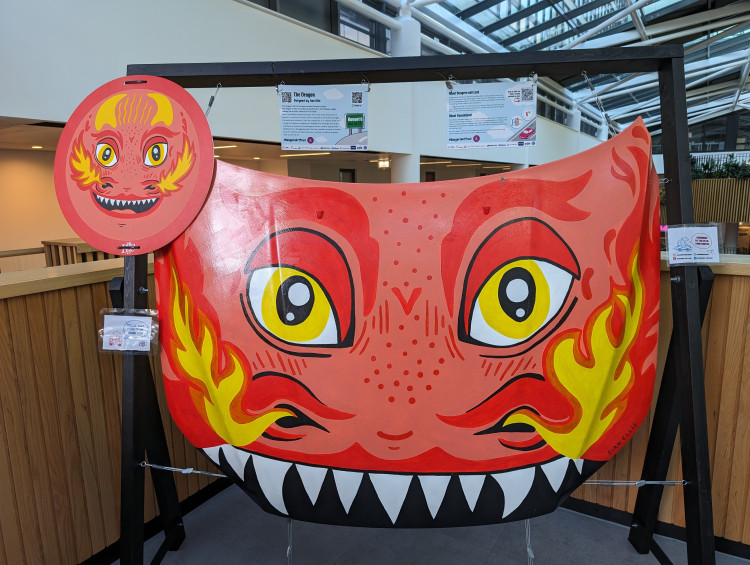 Steve Goodison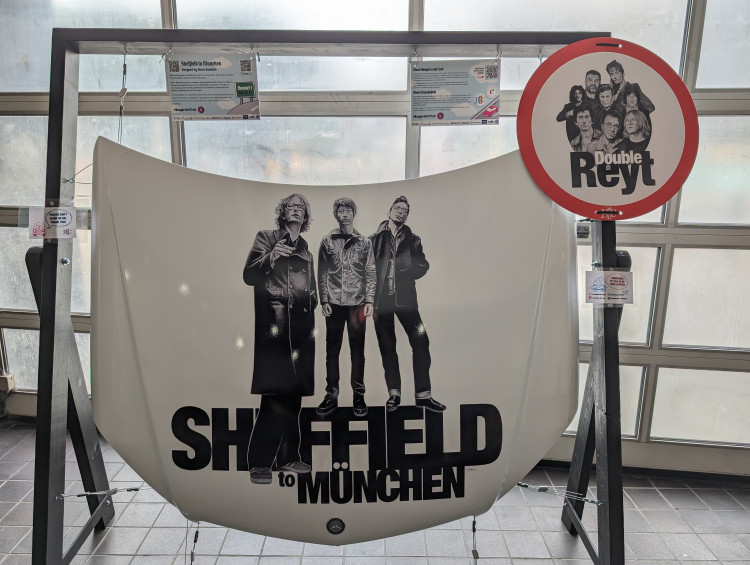 Emily Redfearn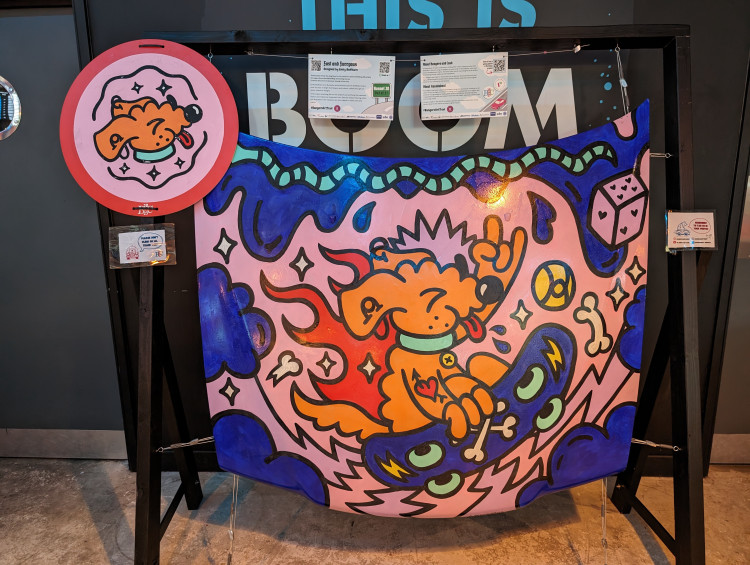 Miscellaneous roadsigns
Not everyone got to design a car bonnet, but they did get the chance to design a roadsign. Here's a selection of those exhibited in the Central Library.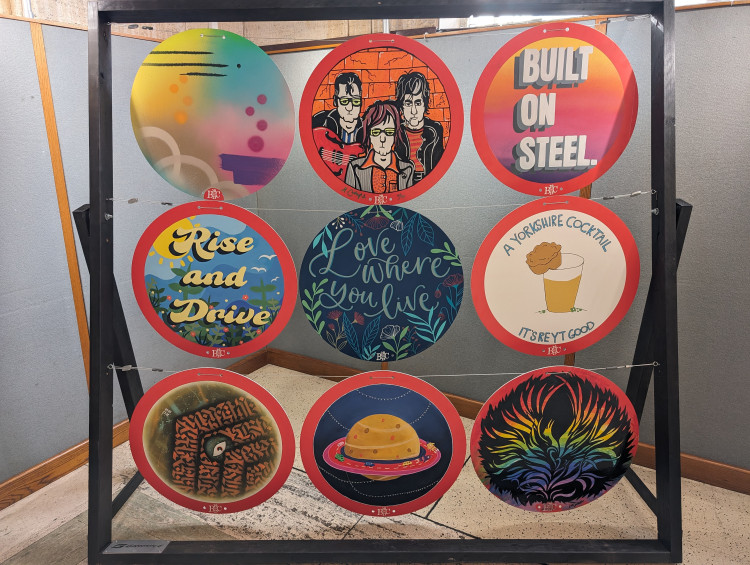 The art trail is now on
The Bangers and Cash art trail runs from the 14th to the 29th October at various Sheffield locations. Local digital agency Evoluted have created a fantastic website mapping out the locations of all the car bonnets and roadsigns. Be aware, the bonnets are located indoors, so check opening times of venues before heading out to see them.
If you enjoy this art trail, please consider making a donation to Roundabout to support their important work.