Curzon Versus The Showroom: Are Curzon Playing Dirty with Public Funding?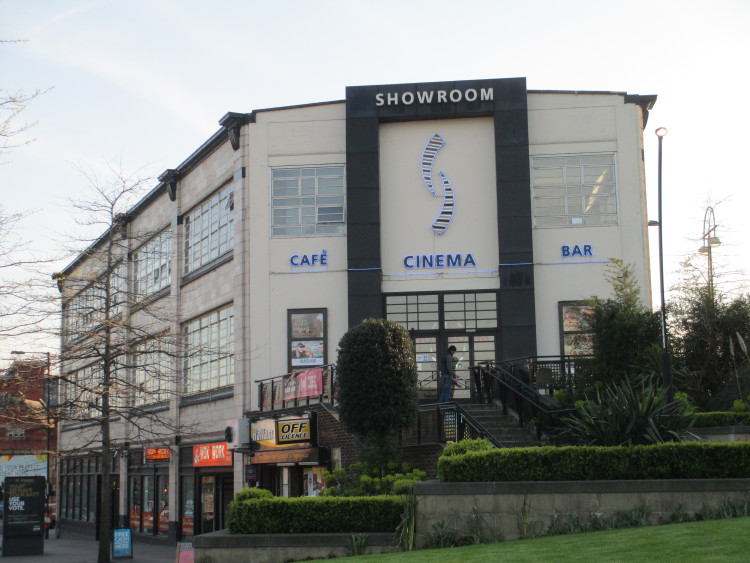 Being an independent business must feel like an neverending battle at times. A month ago the good people of Sheffield came together to protest against the proposed demolition of the block of shops opposite Devonshire Green. This would leave the independent shops Rare & Racy and Syd and Mallory's Emporium homeless. Developers intend to demolish the building to build something new (and in my opinion soulless) that will likely house a chain restaurant to add to the growing number of familiar brands eating away at the independent Devonshire Quarter. It was great to see such strong support for the independent businesses on Devonshire Street despite the developers appearing to have won the battle.
Sadly, now it seems Sheffield's independent Showroom cinema is under attack. As the cinema entered its 20th year of bringing the best indie, British and foreign films to the city, Curzon expanded its chain of cinemas to the city centre. The opening of a second arthouse cinema in Sheffield should be something to celebrate; a sign of growing popularity of quality films outside of the often uninspirational Hollywood offerings. Yet in April something changed.
For the first three months of 2015 the two cinemas appear to have happily coexisted. However, whilst checking for cinema times for Force Majeure on the Showroom's website the other week I came across news that Curzon Film World, the film distribution arm of Curzon, have decided to block the Showroom from screening its films from the release date. As a result Force Majeure would not be screened at the Showroom on the opening weekend or the following week. Instead you'd have the choice of waiting a few weeks to see it at Sheffield's only truly independent cinema, or go see it at Curzon's own venue.
Of course any business wants to get the upper hand on their competition. I understand that companies want to do whatever they can to ensure they bring in as much money as possible; however, to be in receipt of public funding to help support the release of its films and then restrict their screenings is unacceptable. Curzon appears to be using public money to give themselves a commercial advantage.
Last week I wrote to both Curzon and the funding body BFI to express my concerns over the misuse of public money. One week later and only the BFI have responded:-
Hi Andy

Thank you for your email. You can read the BFI's statement regarding the situation here:

http://www.screendaily.com/news/curzon-defends-pulling-force-majeure-from-showroom-cinema/5086692.article

There was no BFI funding behind Force Majeure, the film in question.

Best Wishes,

Laura Glanville
UK Wide Audiences Co-ordinator
Film Fund
British Film Institute
Whilst Curzon may not have received money from BFI for the particular film in question they have received support from EU MEDIA.
Force Majeure opens at the Showroom tonight (two weeks after the Curzon). You can help support the Showroom cinema by becoming a member or donating to their 20th anniversary refurbishment.
If I eventually receive a response from Curzon Film World I will post it here, but so far they appear to have decided not to respond.