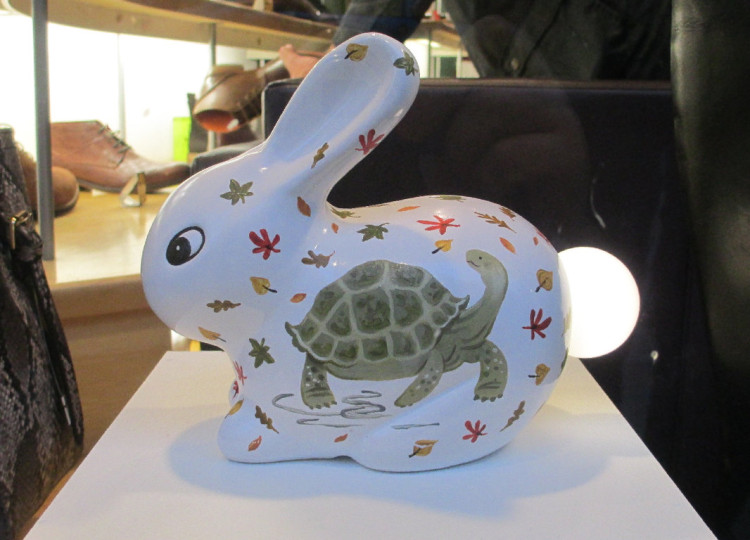 Having lived in York for almost a decade before relocating to Sheffield I always enjoy a return visit. The annual Illuminating York festival is a great excuse for a trip north to the historic city and a chance to see it in a new light.
This year the festival tried something a little different and commissioned 30 porcelain rabbits with light bulbs rather than fluffy tails, each was customised by a different artist. The rabbits were dotted about the city centre placed in participating shop windows including both national chains and local independents.
Tracking down the rabbits on the #BunnyTrail was an enjoyable way of wandering about the centre of York and it was great to see how each one had been customised. Here are just a few of my favourites…
These first three were all found along Stonegate.
The next couple could be spotted on Parliament Street (the wide central street running through the centre).
Finally a couple of bunnies found on Lendall.
p.
Next year Herd of Sheffield will be bringing a similar experience to Sheffield; however in the form of elephants rather than rabbits and on a slightly larger scale. You can follow @HerdOfSheffield on Twitter for updates. The elephants will eventually be auctioned off to raise money for Sheffield's Children's Hospital.