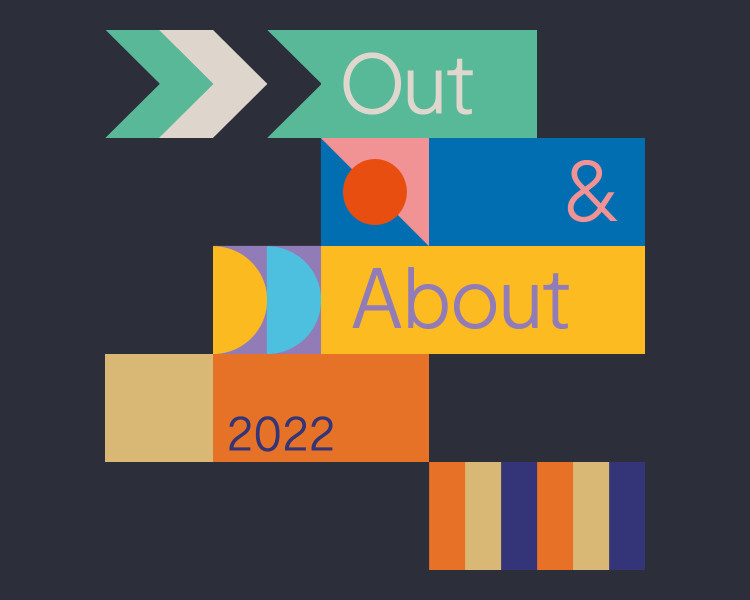 Earlier today, I attended the launch breakfast for Out & About, a summer event that I am excited to announce that Street Art Sheffield is taking part in.
Out & About is a programme of free, family friendly social and cultural activities that is being run this summer in the Cultural Industries Quarter of Sheffield city centre. The programme will consist of four Weekender events, each with a different theme, centred around the Pinball Park opposite Site Gallery.
The programme is being organised by Site Gallery and their partners The Showroom Workstation, Yorkshire Artspace and Bloc Projects. Funding for Out & About has come from Sheffield City Council's economic recovery fund.
The themes and dates for the four weekend events are as follows:
Urban Futures: Saturday 2 & Sunday 3 July, 11am – 6pm
Freshly Squeezed: Saturday 30 July, 12-9pm & Sunday 31 July, 12 – 8pm
Paint Jam: Saturday 6 & Sunday 7 August, 11am – 6pm
Sustainability: Saturday 3 & Sunday 4 September, 11am – 6pm
The Paint Jam weekender is the one that most interests us (although from what we've heard this morning all of them are going to be great). New murals have been commissioned for the event that will transform the facades of multiple locations around the Cultural Industries Quarter. The new works are being created by nationally and internationally recognised artists. The new murals are being painted by both local talent, already familiar to Sheffield's street art scene, and some new artists from further afield.
As part of the Paint Jam weekend there will be artists live at work in the Pinball Park as part of a graffiti jam. I have also been asked to run a couple of street art tours around the Cultural Industries Quarter. This will be a new experience for me, but one I am very much looking forward to.
I hope to be able to share my passion for Sheffield's street art scene with those who join me on the tours. The plan is to visit the new murals being created for Out & About, as well as seeing some older works and exploring how the quarter's street art scene has changed over recent years.
More details will be revealed closer to the event. Follow Street Art Sheffield on Twitter, Facebook or Instagram to get the latest updates. You can also learn more about Out & About on the Visit Sheffield website.