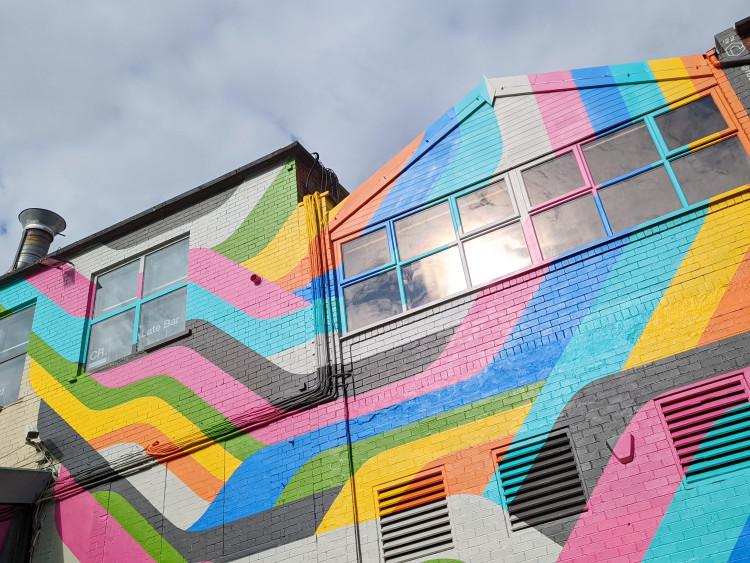 Sheffield's newest feature wall was officially 'unveiled' today as part of True North Brew Co.'s 30th anniversary celebrations.
Back in 1992, Kane Yeardley bought an old, disused warehouse in the area now known as the Devonshire Quarter. He turned it into the popular Forum Kitchen + Bar. The business grew adding new venues to the company's portfolio and a brewery and gin distillery were set up. In January 2016, the company rebranded as True North Brew Co. to reflect the diversity of the business.
This year, True North are marking their 30th anniversary with a series of events under the name '30 Years of Us'.
Today, True North is hosting a street party on Eldon Street with live music and street food. As part of the event, they officially 'unveiled' a new mural on the side of the Forum. Created and painted by local artist Rob Lee, this new addition to Sheffield's street art scene is bright and colourful.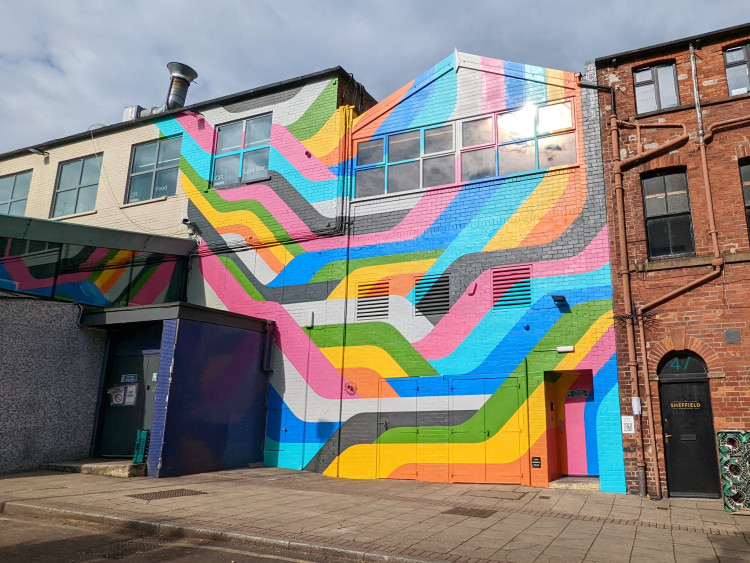 True North wanted to create a large visual thank you to the local community for all their support over the years. As a result, Rob was commissioned to create this new artwork. It's always great to see local businesses supporting our street art scene, and commissioning big murals. We personally love Rob's latest work and are sure it will be enjoyed by many.
If you like this new feature wall, make sure you check out some of Rob's other work in Sheffield like his 'Now Then Then Now' and 'Gin & Tonic' murals. There's also many great artworks to be found a short distance from the True North mural including pieces by Kunstity, Phlegm and Kid Acne.
Check out the True North website for details of all the events taking place to celebrate their 30th anniversary.