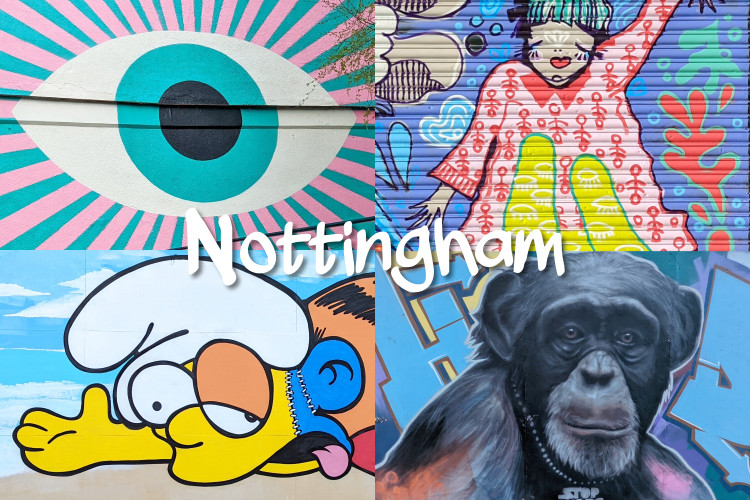 Nottingham was the last city we visited before the country was thrown into the first of many lockdowns back in 2020. Last month, we finally returned and there was a lot of new street art to discover.
Highlights of our trip include discovering the graffiti along Lower Parliament Street and Huntingdon Street where the boardings around an active development have been transformed by local artists. We also spotted Kid 30, a favourite of ours, painting a new piece on Goose Gate in Hockley. He was kind enough to stop and chat street art for a bit, and pointed us in the direction of some great works.
Here are some of our favourite finds from the trip.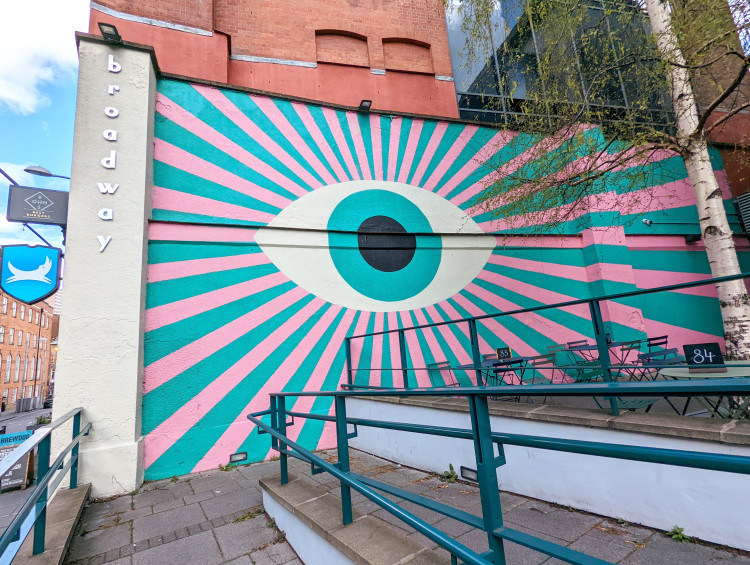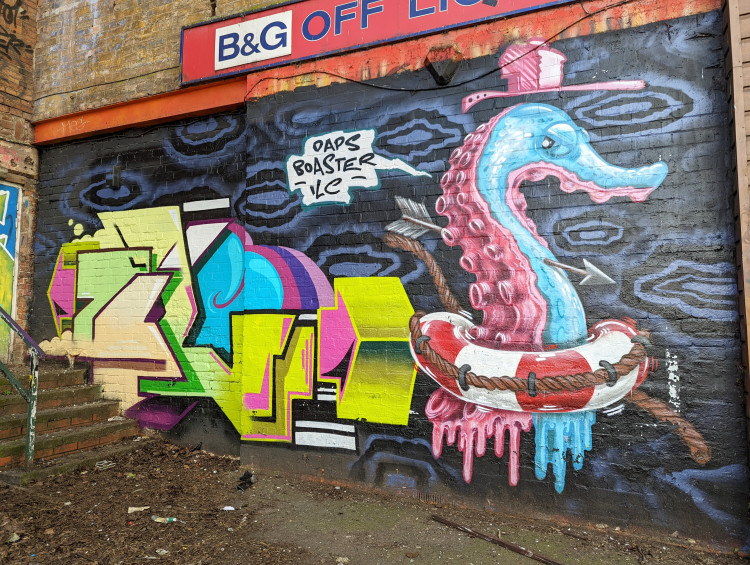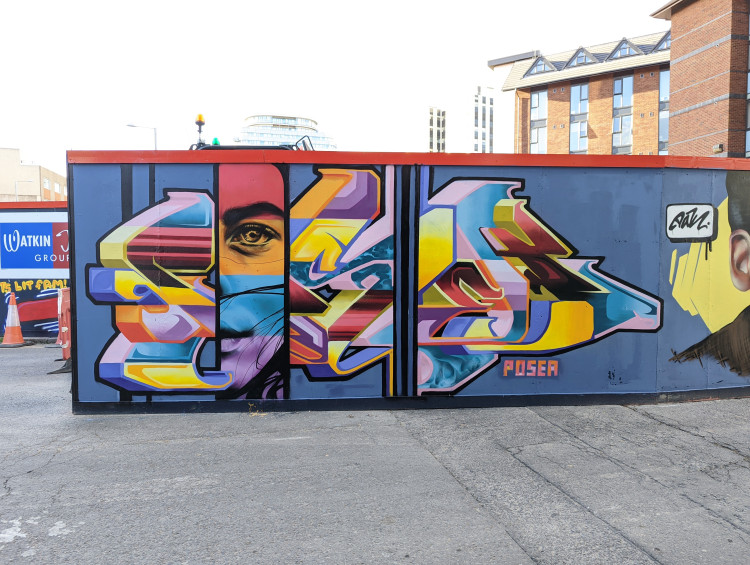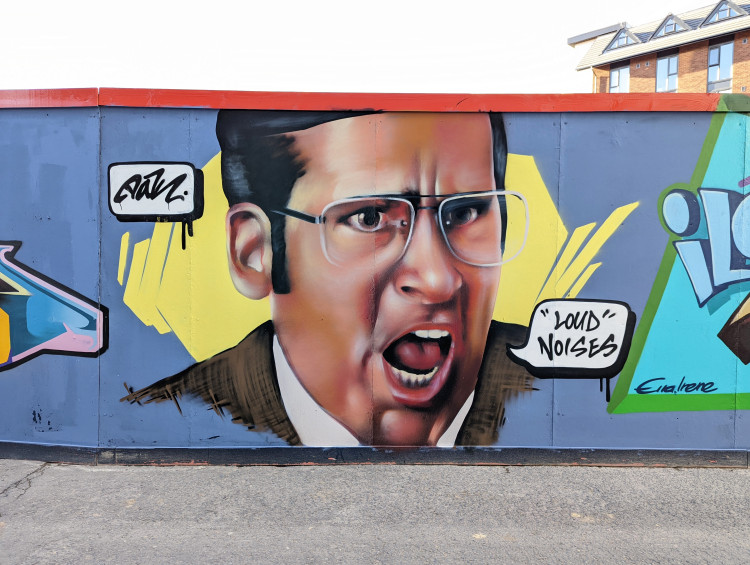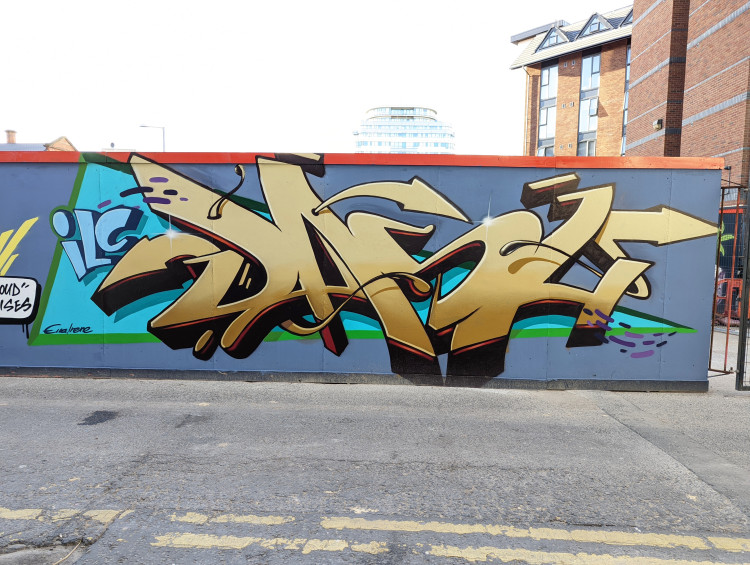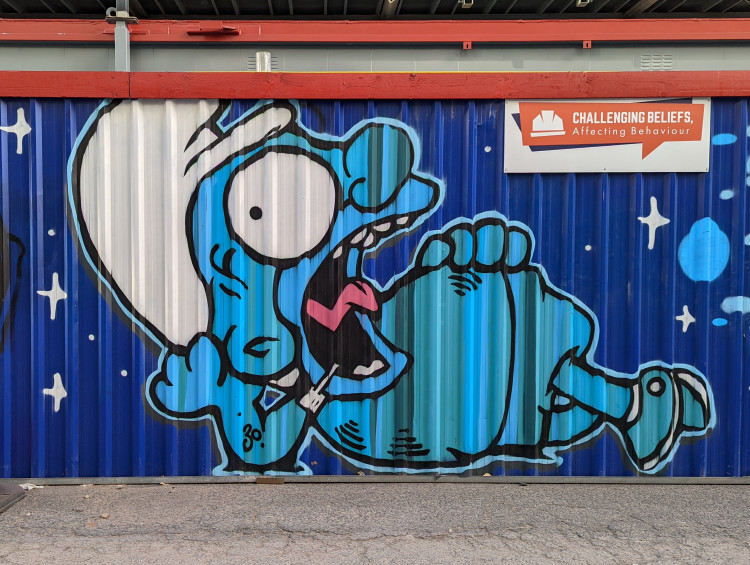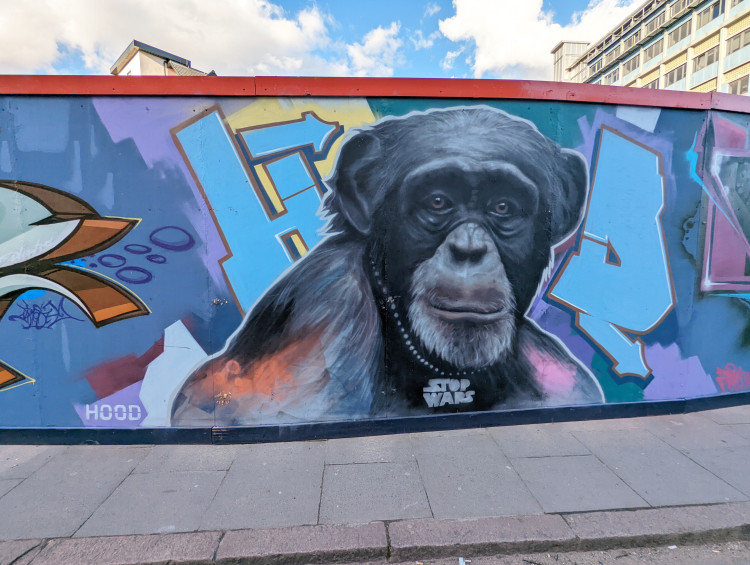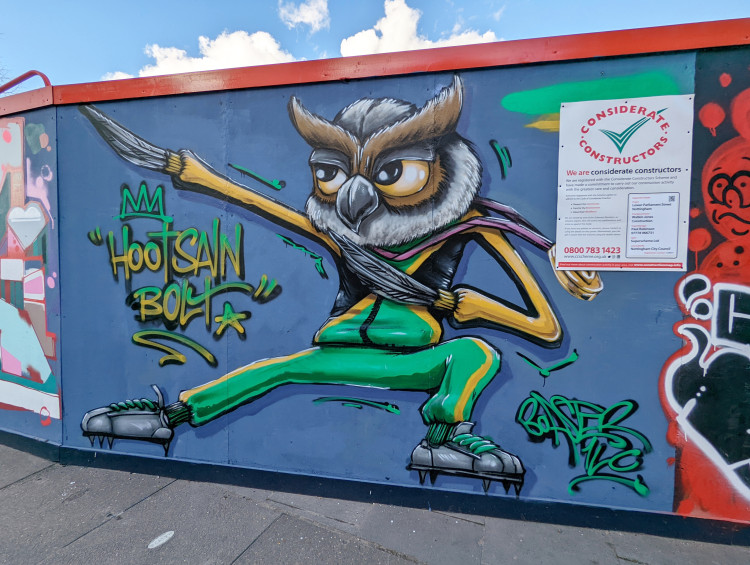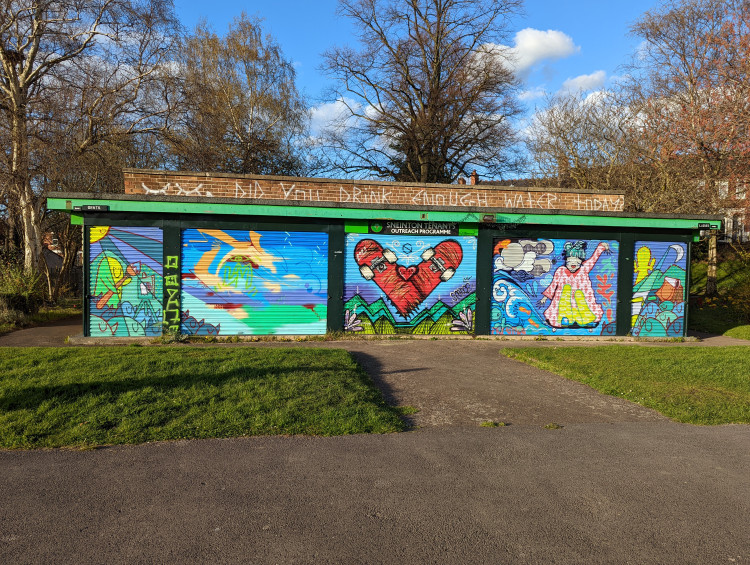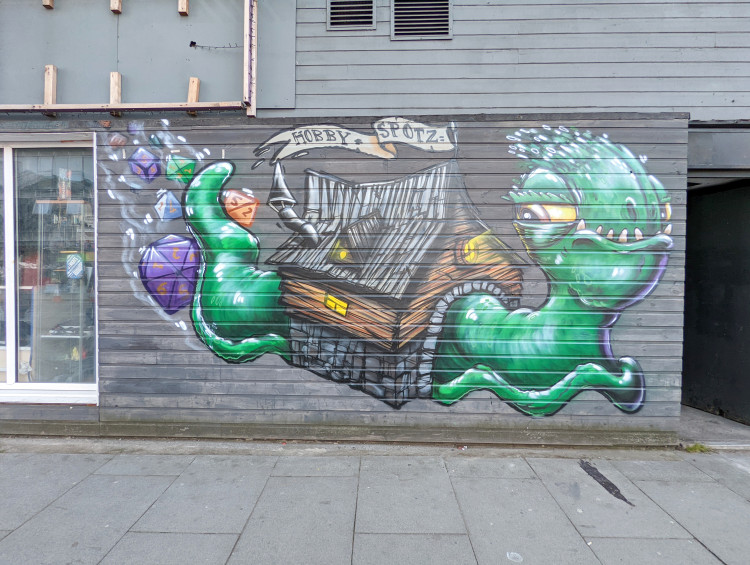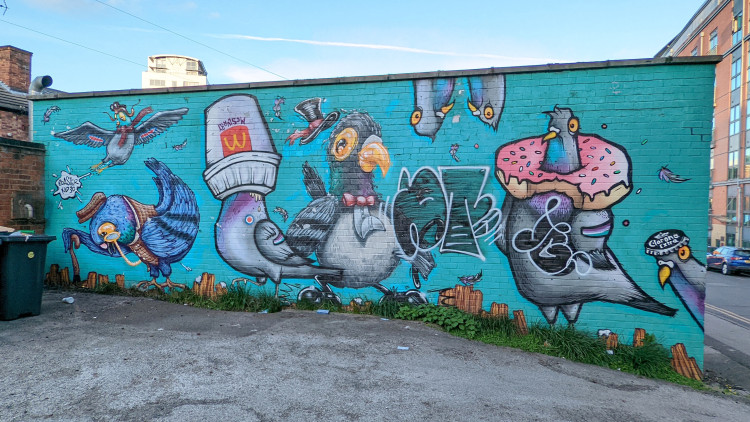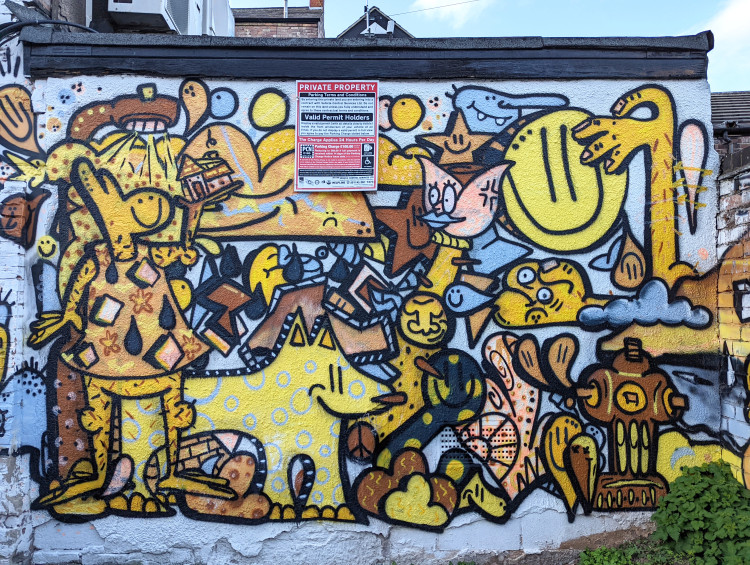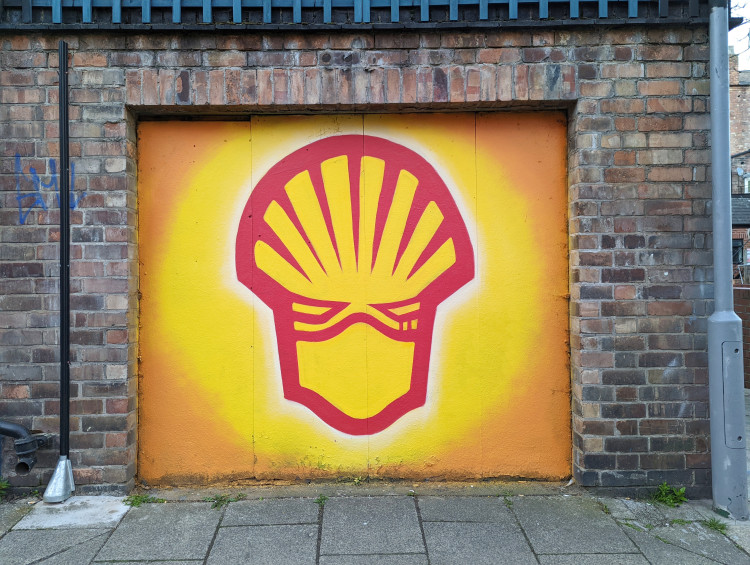 The final two pieces we wanted to share were these two that were in the process of being painted during our visit. Sadly we didn't get to see them completed. They're the work on Kid 30 and Boaster. The finished 'Gulliver's Travels' work can be found on Kid 30's website. It's a shame we didn't get to see these completed as they were already looking pretty awesome from what we saw.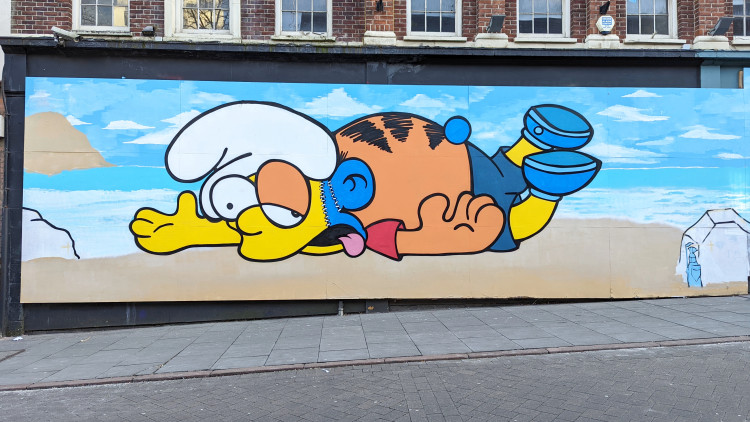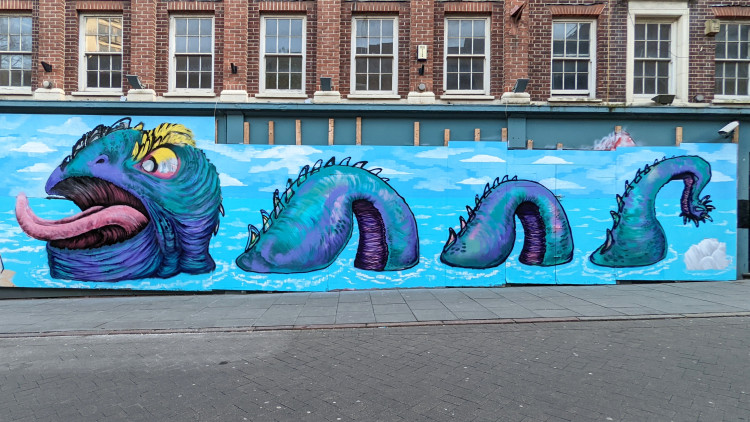 If you've enjoyed these, check out our other Nottingham street art blog posts. We know there's still more to explore in this city, so we're sure we'll be back and sharing more in the future.