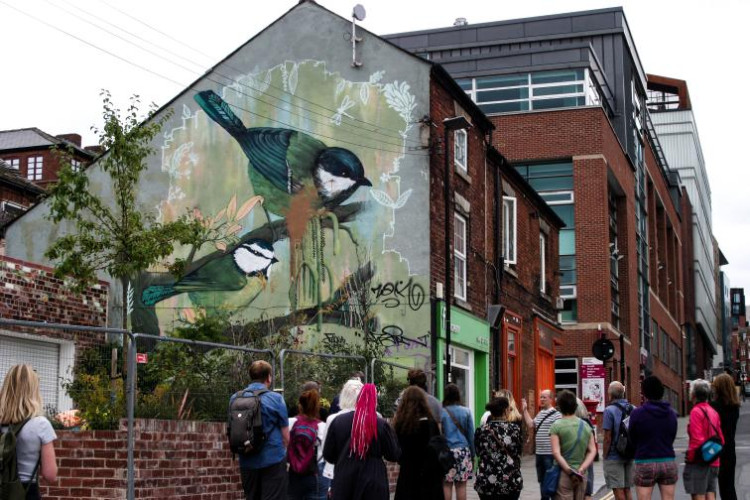 Earlier this month, I ran my tenth street art tour. To mark this milestone, I thought I'd share a few statistics about the tours.
All tours have sold out well in advance of the tour itself. On average, that's about 22.4 tickets per event. In one case, the tour had sold out within 3 days of tickets being made available despite going on sale 3 weeks before the event.
As Sheffield's street art scene can be found all across the city, tours have been focused in specific areas of the city centre. I've run three different tour routes as a result. These have been the Cultural Industries Quarter, Devonshire and St George's Quarters, and more recently Kelham Island.
I've received a lot of positive feedback about the tours. One of the best indicators of their success has been the many return attendees. About 1 in 5 people that have joined me on a tour have come back for another, and in some cases have been on all three tour routes. This has been amazing, and I've loved seeing familiar faces return.
I'm currently taking a bit of a break from running the street art tours. I put a lot of time and effort into running them; it can become mentally draining, especially as I run Street Art Sheffield in my free-time. However, I thoroughly enjoy running the tours. Getting to meet so many different people, all with a shared interest in street art is very satisfying.
If you're interested in future tours, I recommend following Street Art Sheffield on Eventbrite where you will get notified of future dates.