Giant E.coli Bacterium Found in the Winter Gardens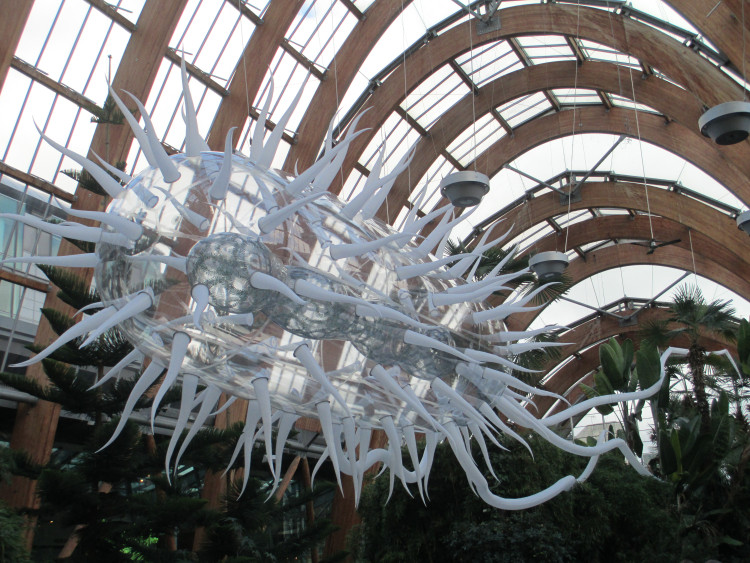 Last week a giant 90ft-long inflatable sculpture of an E.coli bacterium was unveiled in the Winter Gardens. Suspended from the ceiling of Sheffield's beautiful glasshouse it is absolutely massive stretching across about half the length of the building (a real E.coli bacterium measures only about 0.5 μm). It's an impressive sight and not to be missed!
Artist Luke Jerram created the sculpture with the help of Cameron Balloons a hot air balloon manufacturer. It has been made for a University of Sheffield event celebrating the work of scientist Sir Hans Krebs. It took six months to build the artwork.
You'll also find a green fluorescent protein sculpture by Seiko Kinoshita just opposite the entrance to the Millennium Galleries.
The sculptures are only on show in the Winter Gardens until 3 November so get down there while you can and see them.