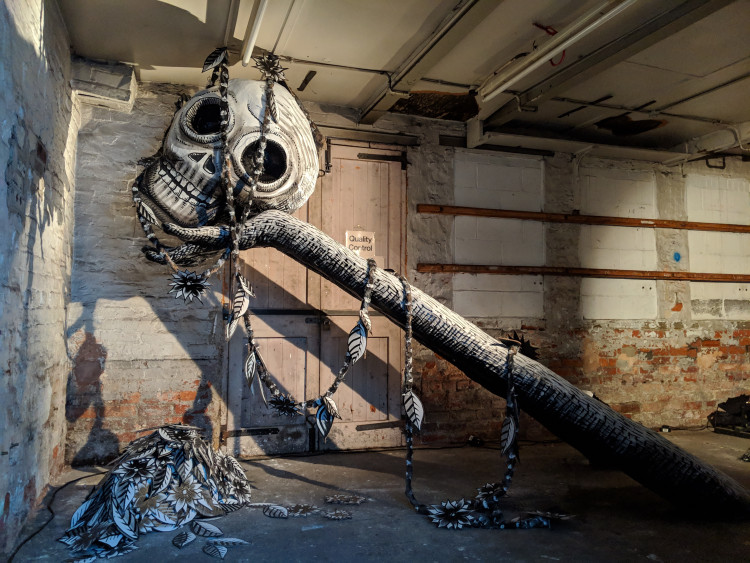 Last year, for just three weeks, Phlegm's unique style transformed the space of the former Eyewitness Works in Sheffield as part of his Mausoleum of the Giants exhibition. Many of us queued for hours to get in, and the wait was well worth it. It was a truly magical experience. Now, a photographic book of the Mausoleum has been released.
This softcover book has 100 pages of photos taken by Chris Saunders, documenting the staging of the exhibition and the exhibit itself. It has been designed by Human Studio.
Copies are now on sale for a limited time from 11th December (today) until the 23rd December. We're sure these will sell fast, especially with Christmas only two weeks away.
The book is available now at the Millennium Gallery shop (open 10am-4pm Monday to Saturday) in Sheffield city centre and online through Phlegm's website. There are a limited number of signed copies available to buy from the Millennium Gallery. Random copies from Phlegm's website will be signed and embossed.