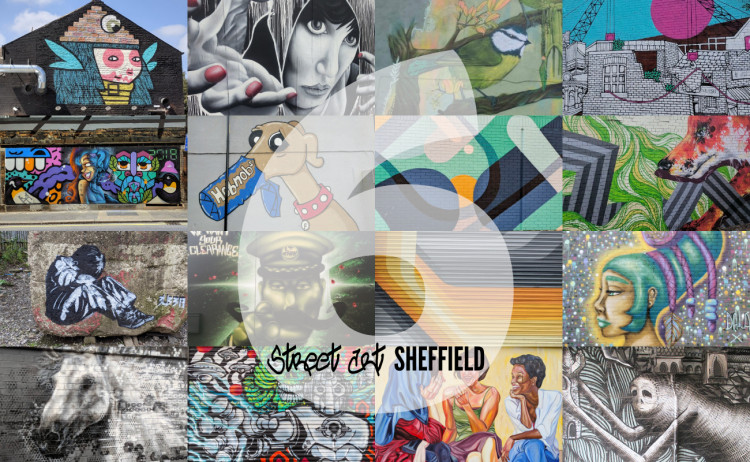 Today is Street Art Sheffield's sixth anniversary. A big thank you to everyone who has supported the website over the last six years. Your continued support really helps motivate me to continue with the website and share photos of Sheffield's street art. There are incredibly over one and a half thousand photos of street and graffiti art on this website now.
When I set the site up back in 2014, one of my aims was to help raise awareness of Sheffield's colourful street and graffiti art scene at home and beyond. To encourage the street art scene to grow, and to welcome more people to our great city (I love Sheffield and believe it has a lot to offer).
Looking at where visitors to the website have come from since starting the site I can see that it has reached virtually every corner of the globe. This is fantastic!
These are the top ten countries that visit Street Art Sheffield (excluding the UK):
USA

France
Australia
Canada
Germany
India
Spain
Italy
Netherlands
Sweden
Within the UK, most visitors to the website are unsurprisingly from Sheffield. However, the site is regularly visited by people in many other cities. This is the top ten cities outside of Sheffield that have checked out the site:
London
Nottingham
Leeds
Manchester
Birmingham
Bristol
Derby
Liverpool
Newcastle
York
It's amazing seeing how many people are discovering Sheffield's street art scene through these pages. Much of this is thanks to the many of you who follow this website on social media and share the content featured on the site.
If you don't yet follow Street Art Sheffield, then you will find us on Twitter, Facebook and more recently Instagram.
So again, thank you and here's to the next six years.