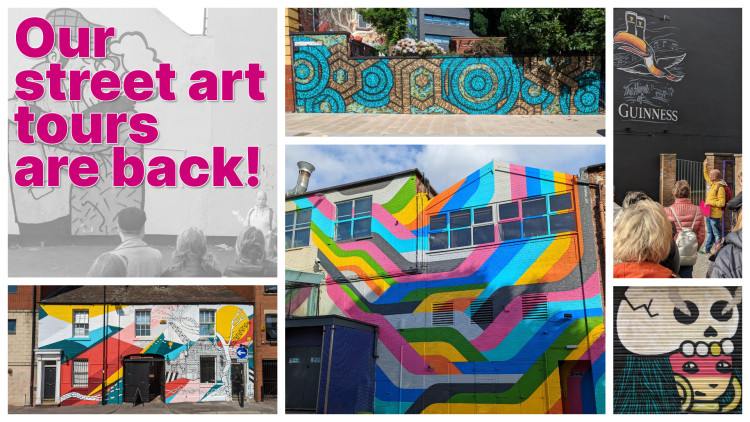 I'm getting excited because our street art tours are back! I'm really looking forward to showing some new people the amazing artworks to be found in Sheffield. As the founder of Street Art Sheffield, running the tours has proven to be a great opportunity to get to meet others that love our city's street art scene.
After taking a break for the winter, our first planned tour of 2023 is next Sunday, 2nd April. I'll be showing people around the Cultural Industries Quarter in the city centre.
Our Cultural Industries Quarter tour proved very popular last year. It takes in many of the large wall murals of the area, as well as some of the hidden gems which can be easily missed. We will also explore some of the lost artworks that once could be found in the quarter.
To join us you need to pre-book before next Sunday. There are still a small number of places remaining on the tour.
Future tours
In May we will be returning to the Devonshire and St George's Quarters. A personal favourite as some of my favourite murals can be found in this part of the city centre.
Then a little later in the year, I'm hoping to run a new tour of a part of the city our tours haven't ventured into before. More on that closer to the date.