The Steel City's Women of Street Art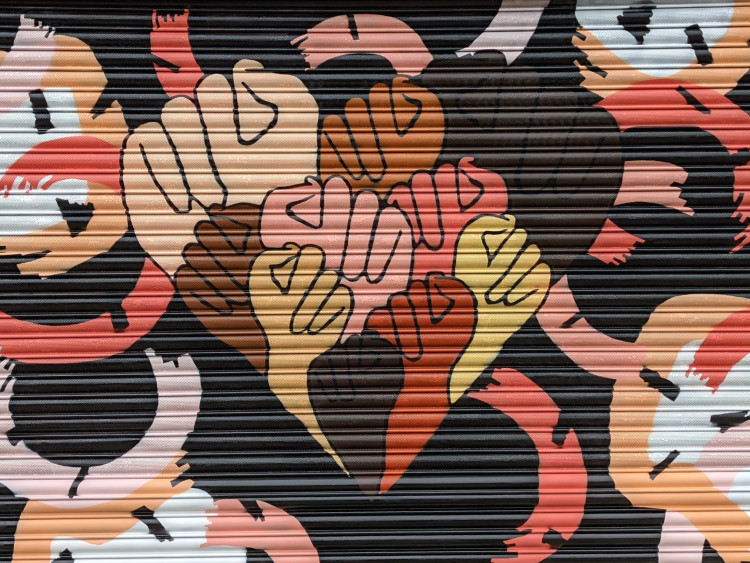 Today is International Women's Day. To mark this, we wanted to celebrate some of the incredible women who make a big impact on Sheffield's street art scene all year round.
Peachzz
Sheffield Hallam alumni Peachzz found street art in the abandoned industrial sites of the city. She has gone on to become a successful mural artist, creating huge colourful artworks across Europe and beyond. She still contributes to the local scene. Her lifelike mural of a flying parrot on London Road was voted Sheffield's best new piece of 2022 in our recent people's poll.
Zoe Genders
You'll find artworks by multidisciplinary artist Zoe Genders all over Sheffield. Another Sheffield Hallam graduate, Zoe specialised in stop-motion animation. She previously worked for CBBC as a props maker. Zoe worked tirelessly during one of last summer's heatwaves to create one of her largest murals to date. It can be found on the corner of Eyre Street and Matilda Street.
Jo Peel
Jo Peel's murals are some of the most recognisable around the city. Her line drawings of changing urban landscapes are hugely popular. Last summer, Jo helped organise Murals across the CIQ. This led to some amazing new artworks around the Cultural Industries Quarter including a new piece by Jo in collaboration with her friend Mark McClure.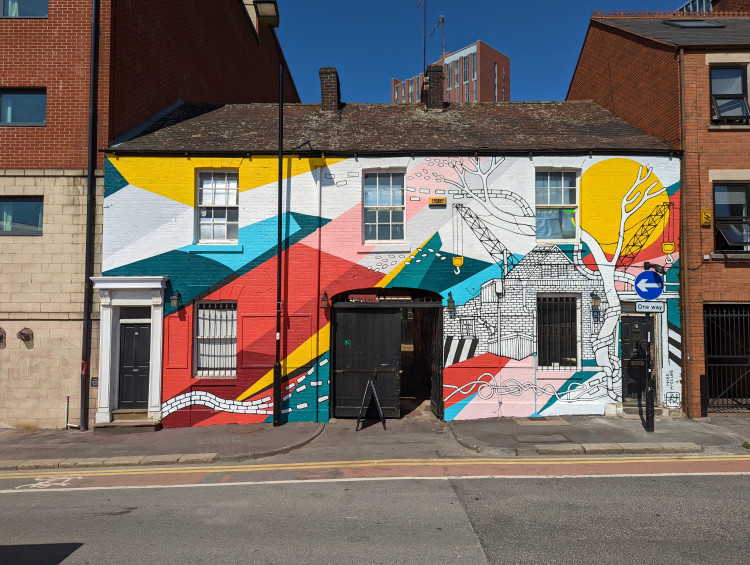 Nicole White
Mural artist Nicole White is a former Sheffield Young Painter of the Year winner. She painted her first mural in Peru back in 2010. She's painted many more since, lots of them here in Sheffield. One of her most iconic murals is her representation of Victorian Walkley on South Road.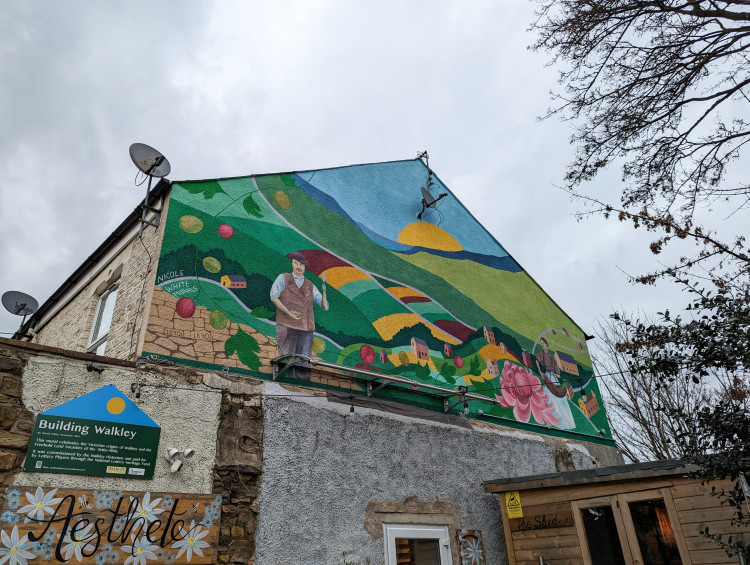 Fem Sorcell
Fem Sorcell is a Cumbrian artist, who graduated from Leeds Arts University and moved to Sheffield. Her beautiful artworks take inspiration from nature, mythology and sacred geometry. They can be found across our city. Fem has recently been very active transforming some of the shop shutters in Hillsborough.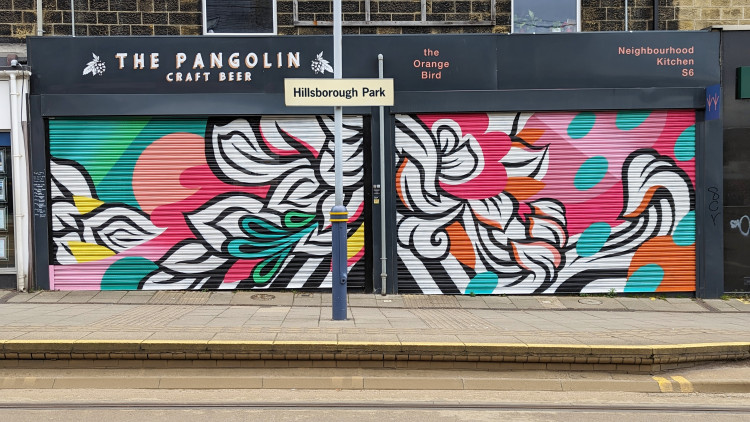 Florence Blanchard
Florence Blanchard is a French artist, based in Sheffield. She started out writing graffiti in the 90s, under the name EMA. After completing a PhD in molecular biology she moved to Sheffield and started creating incredible murals. Her artworks are influenced by her work as a scientist. One of her largest murals is not on a wall, but on the ground in the Pinball Park in the city centre.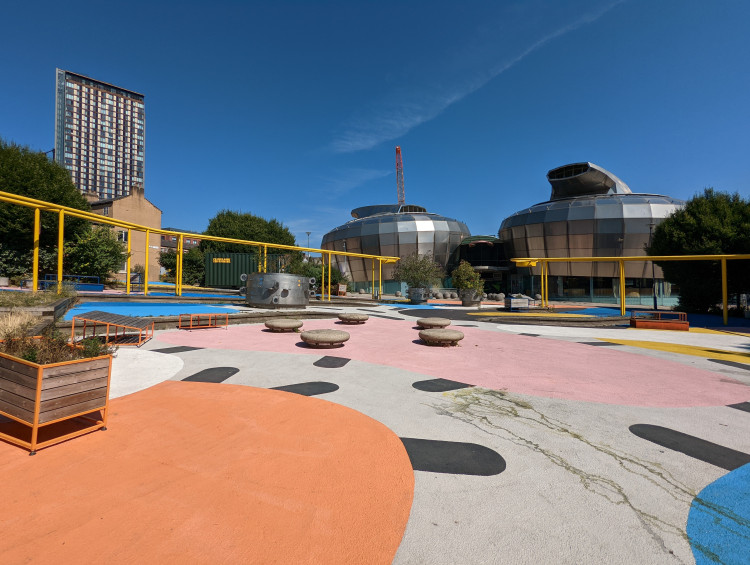 Faunagraphic
Inspired by nature, Faunagraphic's artworks transform the inner city spaces they occupy. She developed her artistic style on many walls around Sheffield, before moving on to more national and international projects. Thankfully, she still returns to the Steel City to contribute to our street art scene. The mural of a fox in Meersbrook Park was one of her most recent contributions.