Pure Evil's George Orwell Graffiti Mural in Southwold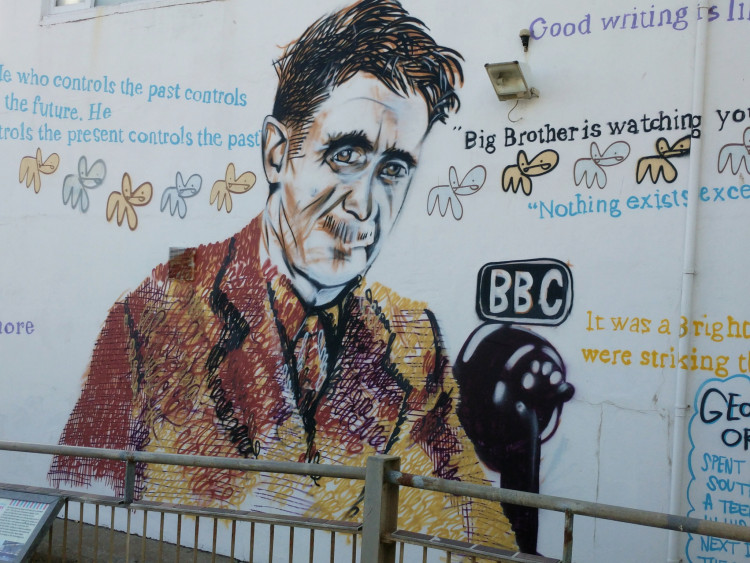 Earlier this week I visited the beautiful seaside town of Southwold over in Suffolk and discovered this great piece of street art. This large scale wall mural of George Orwell can be found at the entrance to the town's pier. This graffiti mural is by the street artist Pure Evil (Charlie Uzzel-Edwards).
If you ever find yourself in Southwold the pier is well worth checking out for this artwork and it's quirky homemade penny slot machines that you won't find elsewhere.