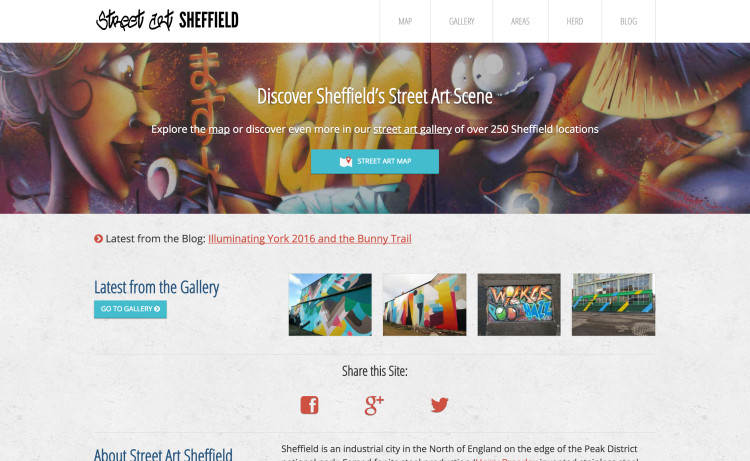 This month marks the second anniversary of the Street Art Sheffield website. The number of street art locations in the gallery has almost trebled since the site started. So I decided it was time to give the site a fresh lick of paint and attempt to make it easier to use.
Hopefully you will have already noticed that the site is a little more colourful than before. I've also made big improvements to the street art map making it much bigger than before; it's even easier to explore street art in specific areas of Sheffield in the new areas section; and I've started to categorise all the street art, graffiti and murals in the gallery.
I've got even more plans for this website that will appear some time in the new year. So keep an eye open for those. You can follow Street Art Sheffield on Twitter and now Facebook for updates.
Thanks to everyone for your continued support. It's great to see so many people enjoying this site.