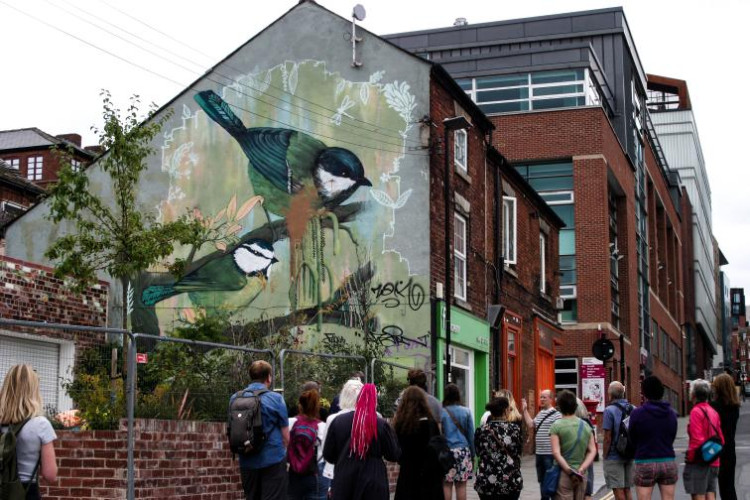 Last Sunday I ran the last of my street art tours in the city centre for 2022. As it starts to get colder, with winter just around the corner, I've decided to give the tours a little break.
I want to thank everyone who has joined me on one of the tours over the last few months. It has been fantastic meeting so many people with an interest in street art. I've had a lot of fun showing people some of Sheffield's great murals and telling the stories behind the city's street art scene.
Running street art tours is a new thing for me. It all started towards the beginning of the summer when I was approached by the organisers of Out & About. They were putting on a programme of events in the Cultural Industries Quarter. As part of this was a graffiti jam weekender and some newly commissioned murals. They asked if I could run a couple of tours of the area, and I jumped at the opportunity.
As the graffiti jam weekend got closer, imposter syndrome started to kick in. I began to wonder what I'd let myself in for. I wasn't even sure if there would be much interest in street art tours in Sheffield. I shouldn't have worried. The turn out for the Out & About tours was incredible and the feedback very positive.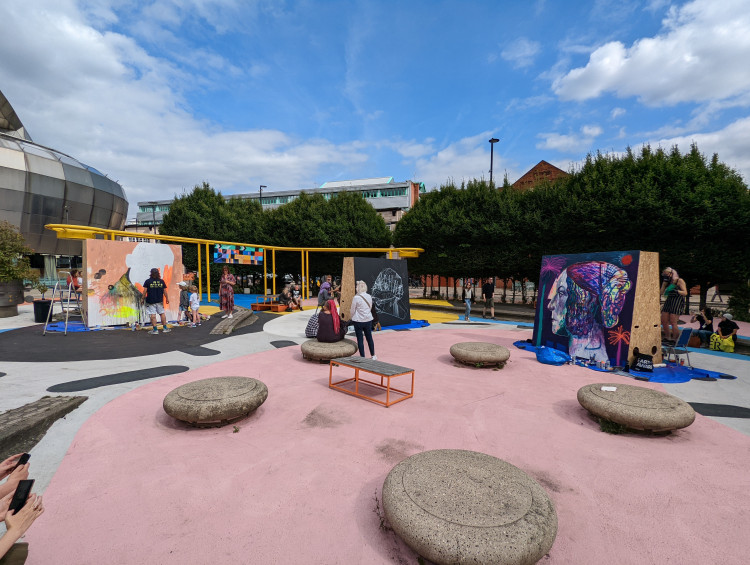 The response to those first two tours was amazing, and it quickly became clear that there was an interest in more tours. So, I scheduled more for the autumn including a new tour route around the Devonshire and St George's Quarters.
Interest in the tours grew. BBC Radio Sheffield and Our Favourite Places reached out, asking to interview me about the city's street art and the tours. The BBC interview was particularly fun as it was done as an outside broadcast.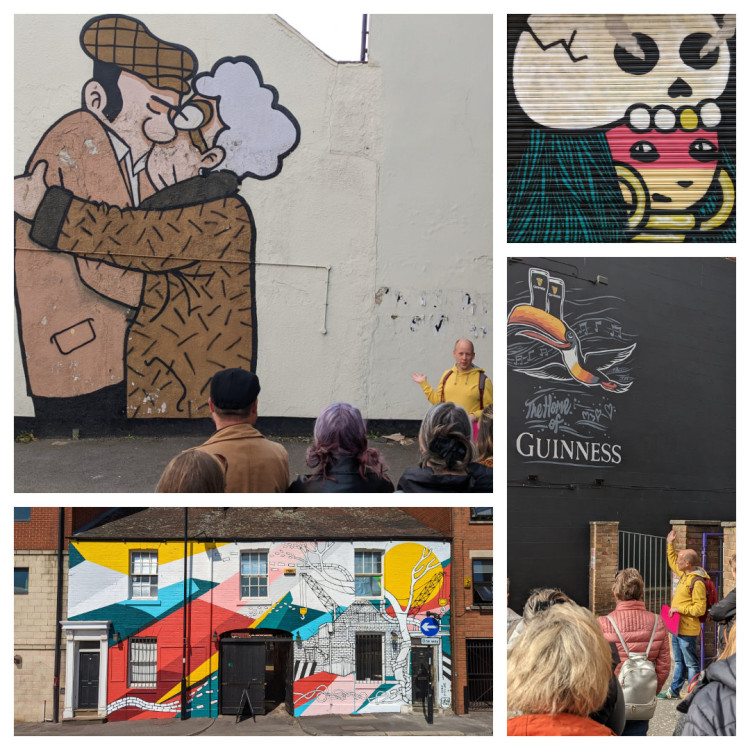 The tours all sold out, and fast.
As I've already mentioned, I loved meeting so many people with an interest in the city's street art. Each group was so friendly and engaging. It was terrific to see familiar faces on the later tours as past attendees returned to see another part of the city. This meant a lot to me as it was a great indicator that I was doing something right.
Chatting with people on the tours, I found it fascinating that many of the pieces I have taken for granted over the years were new to many people.
The tours have taught me that there is a genuine enthusiasm for Sheffield's street art. This has been hugely motivating for me to continue the work I do creating this website.
I hope to resume the tours in the spring. You can follow Street Art Sheffield on EventBrite to get notified of future tours.