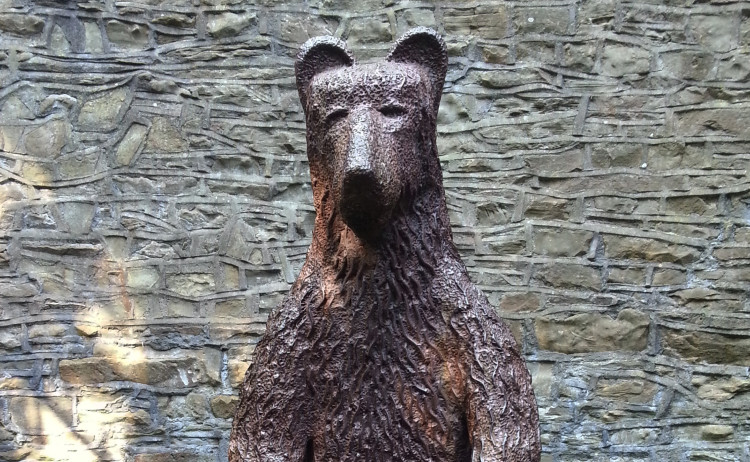 There's just four weeks to go until the Bears of Sheffield start to appear on the streets of Sheffield. The sculpture trail was originally planned for 2020, but was postponed due to the pandemic. The event will run throughout the summer and aims to raise money for the Children's Hospital Charity.
It is hoped that the bears will be as successful as the hugely popular Herd of Sheffield that took place in 2016. This year's trail will be bigger with 60 large bear sculptures positioned across the city. Each bear has been painted by professional local and international artists.
The large bear sculptures will be joined by 100 little bears designed and painted by local children and young people. Each school that has taken part had to raise £750 through fundraising activities for the Children's Hospital Charity in order to be given a bear to get creative with.
We caught a sneak peak at one of the bears whilst it was still a work in progress at Tom J Newell's pop-up gallery in the Forum last month.
The inspiration for the bear theme comes from the well known Sheffield bear in the Botanical Gardens and through the hospital and charity mascot, Theo the bear.