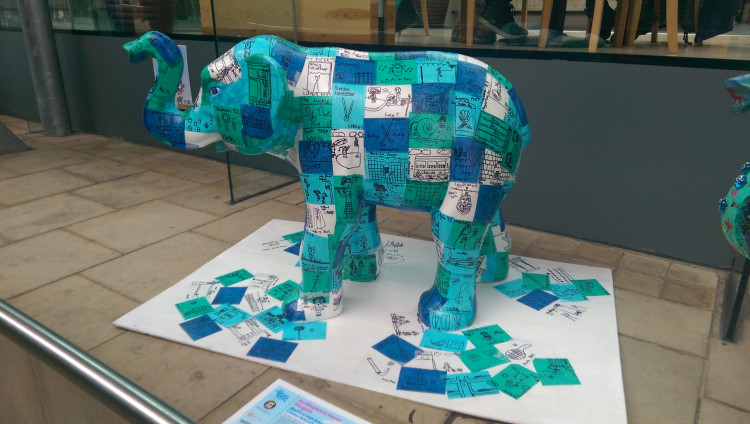 Earlier today on my lunch break I took a wander over to the Winter Gardens where some of the first of the Little Herd of Sheffield have arrived.
It's really not long now until Sheffield's largest ever public event takes place over the summer. The Herd of Sheffield will see over 50 elephant sculptures on the streets of the city for 10 weeks. Each sculpture has been individually designed by artists from Sheffield and beyond.
The Little Herd are smaller elephant calves that will be found in various indoor locations. Each one has been designed and decorated by over 70 local schools. They officially go on show next week, but there are over 10 of them already resident in the Winter Gardens. I've posted a few photos of them below, but do go down and take a look yourselves.
The main attraction, the Herd of Sheffield, goes on show from the 11th July to the 5th October across Sheffield.