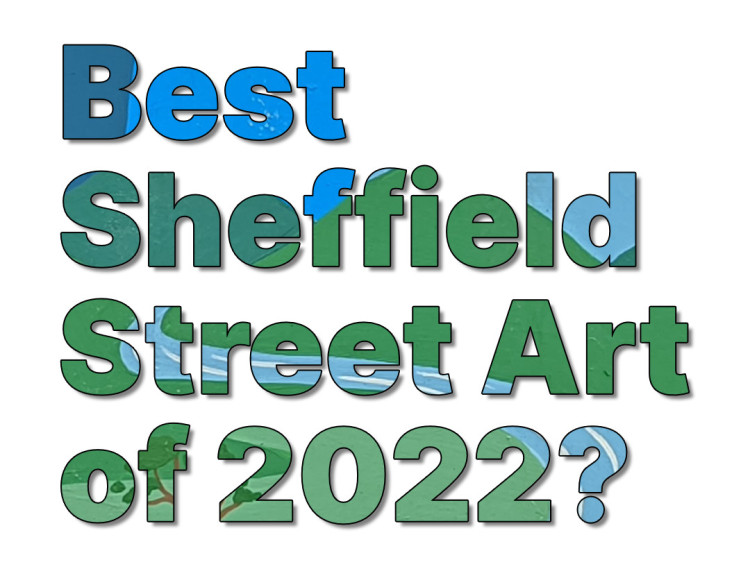 Happy new year everyone!
2022 is over, and it was a fantastic year for Sheffield's street art scene. If you haven't seen our street art review of 2022 yet, go give it a read.
We found choosing our favourite new artworks from the last 12 months very challenging, so have whittled it down to 22. We now need your help determining the best of 2022. We've set up a little Google form where you can select your personal favourites. You can select up to 5 artworks.
The form will be made available for about a week, and we'll then do some number crunching and reveal Sheffield's best of 2022 here on the website (and our socials). Please fill in the form and share it amongst your friend's and family so we can get as many responses as possible.