Today marks this website's eighth anniversary. A huge thank you to everyone who has supported the website over the years.
Street Art Sheffield is a one-man show. I set the site up back in 2014 to share the street art I found across the city I call home. I really wanted to help raise awareness of all the great street art Sheffield has to offer. Since then the website has grown significantly, and the street art scene has evolved.
The last 12 months
This year has been a particularly good one for my 'little' project. Over the summer, I was invited to participate in the Out & About festivities taking place in the Cultural Industries Quarter. This involved me running a couple of street art tours. These had such an incredible response, that I have run further tours since. Each tour has sold out!
It has been amazing getting to meet many like-minded people who enjoy street art and love Sheffield. Helping others discover some of the big murals and hidden gems of the city centre has been a thoroughly enjoyable experience.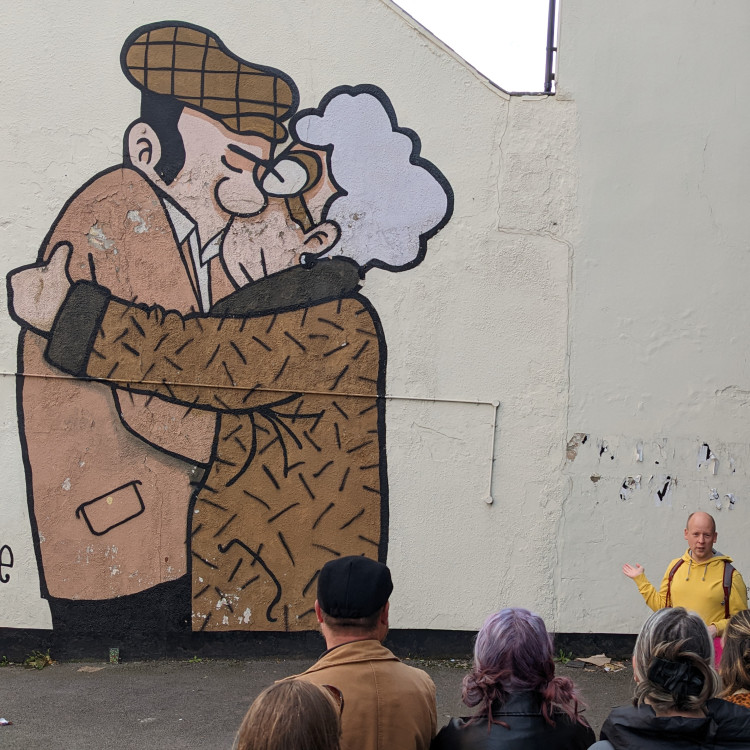 I have two more tours planned for November. One this coming Sunday (now sold out) and one on the 20th November. There is still availability for the latter tour which will feature artworks of the Devonshire and St George's Quarters. After that, I am going into hibernation for a bit. When it warms up in the new year, I hope to run more street art tours.
Of course, you can still discover the many great murals and graffiti works on the website. Back in the spring, I gave the website a huge makeover. A big focus of the redesign was making exploring the artworks on offer easier. The street art map was given a big overhaul, and the gallery updated to help encourage people to discover more.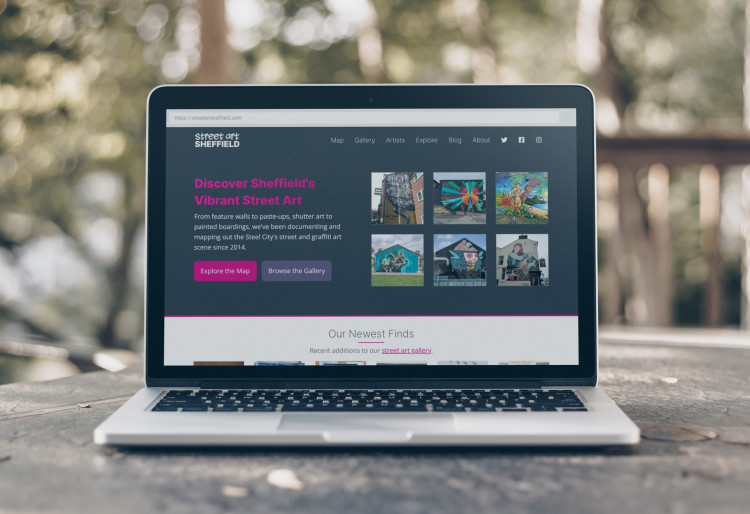 I have had lots of fantastic feedback about the redesign. Over the last 12 months, I've had several opportunities to meet people, at networking events and on my tours, who have been using this website. It always amazes me how many people regularly use it and love what I've been doing.
Thank you
So again, thank you for using this site. If you don't yet follow Street Art Sheffield on social media, please check us out on Twitter, Facebook and Instagram. To mark today's eighth anniversary I have shared a special tweet, Facebook post and Instagram reel. If you enjoy Street Art Sheffield, please like and share these. Each one is unique and features artworks created in each of the years this website has been running.