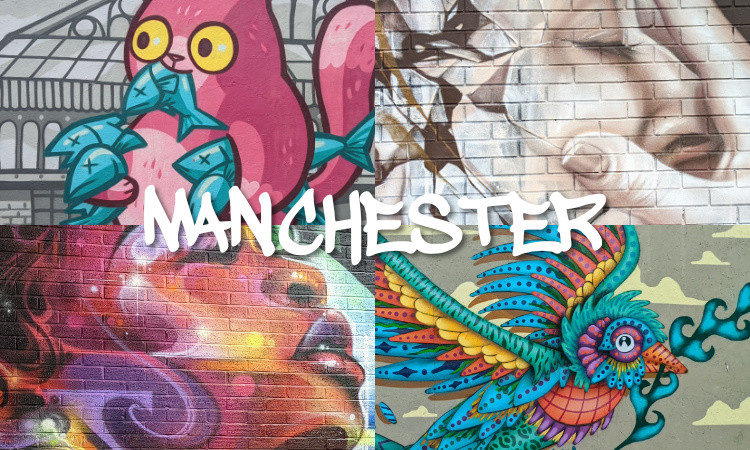 Last month we returned to Manchester to seek out some more street art. There were a few pieces we were aware of on our previous trip back in March but missed, so we were keen to go back and find them.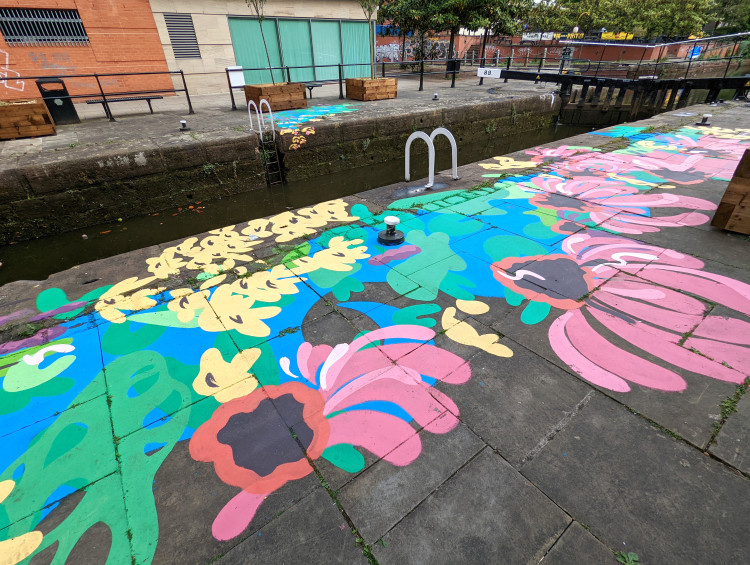 One of the murals we were especially eager to find was this beautiful feature wall by Peachzz. Our photo doesn't really do it justice. The mural is one of the artist's largest works to date, covering most of the New York Street side of the six storey Faulkner House.
You'll find a few smaller pieces by Peachzz in several locations around Sheffield. It would be great to get her to return to paint something on a larger scale here.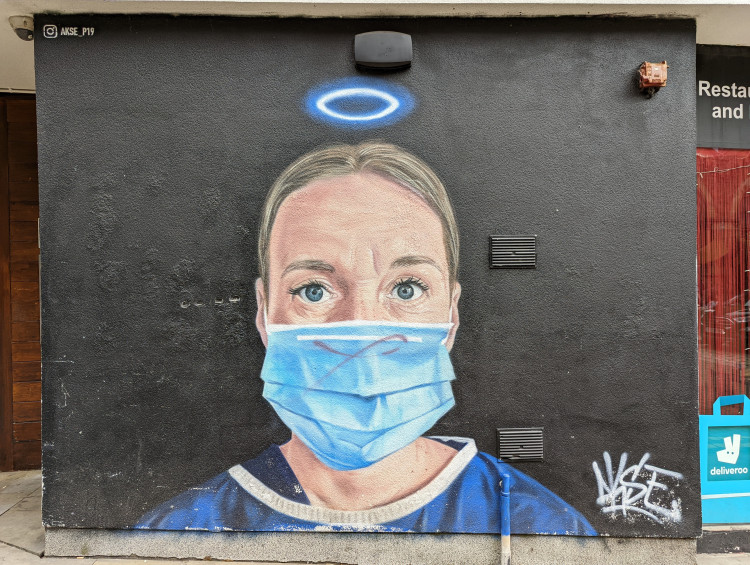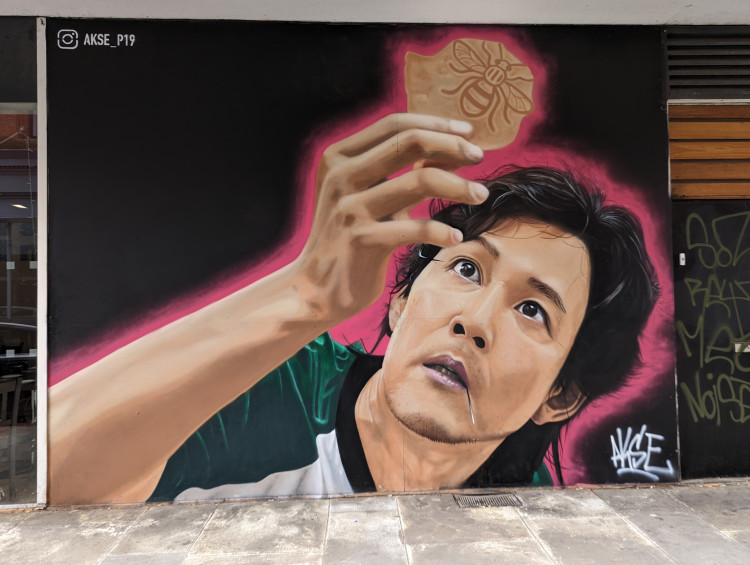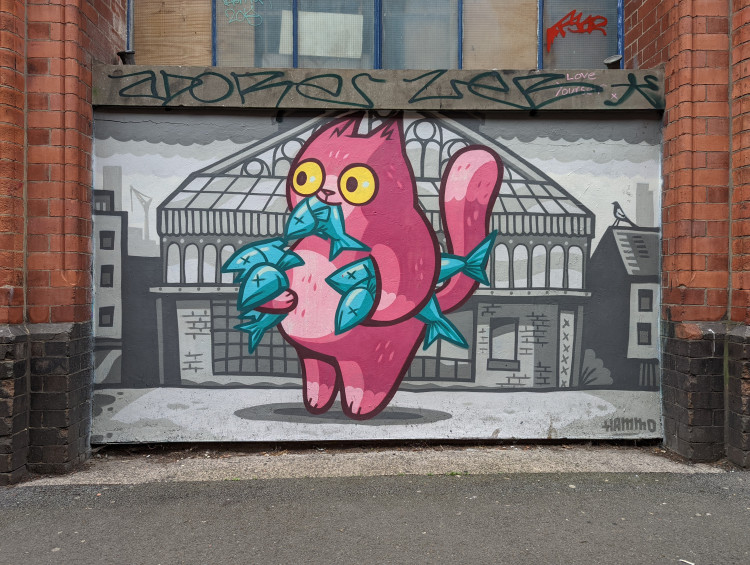 Like Sheffield, Manchester's street art scene is constantly changing, so there were several new pieces that had been created since our last visit. For example, Akse's Captain Tom mural had been replaced by a new colourful piece by Brezaux featuring a kingfisher. Just behind this was a fantastic new piece by Mr Cenz.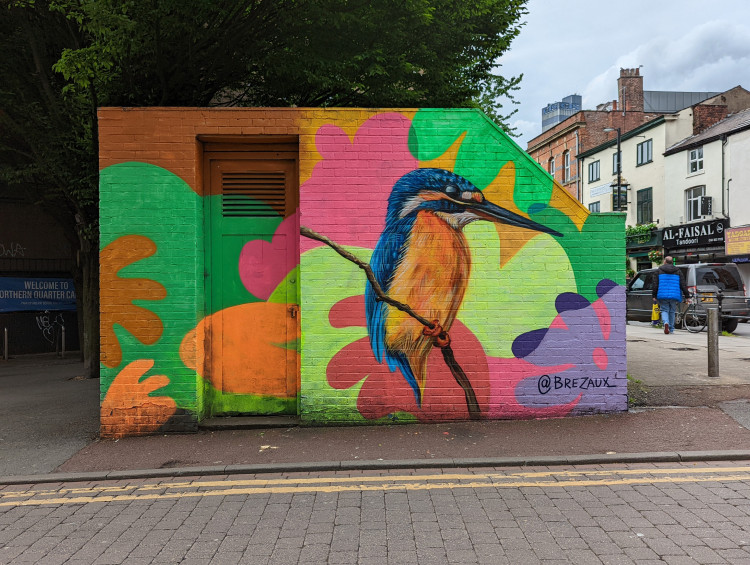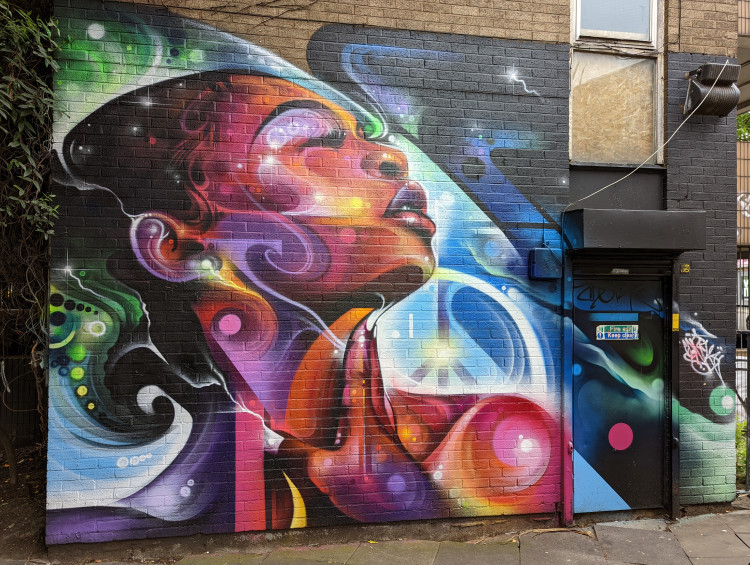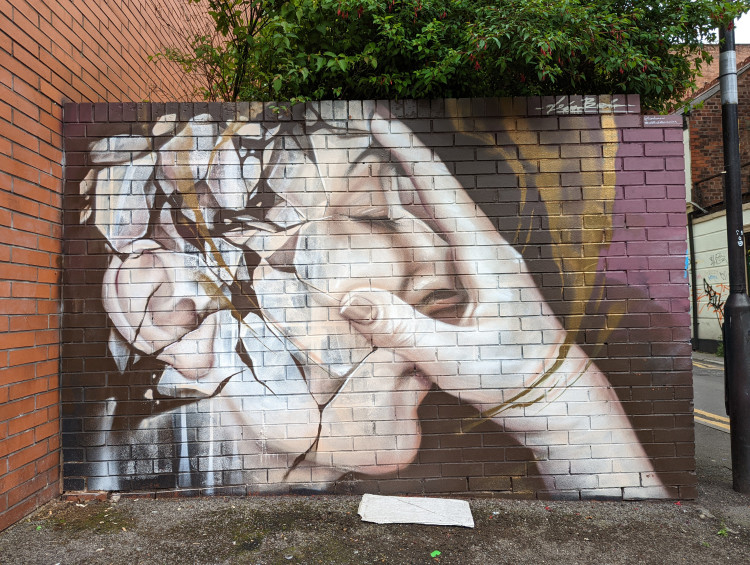 This collab graffiti piece stretching along Thomas Street was great. Sadly, as it was so busy the best we could do was photograph it in parts.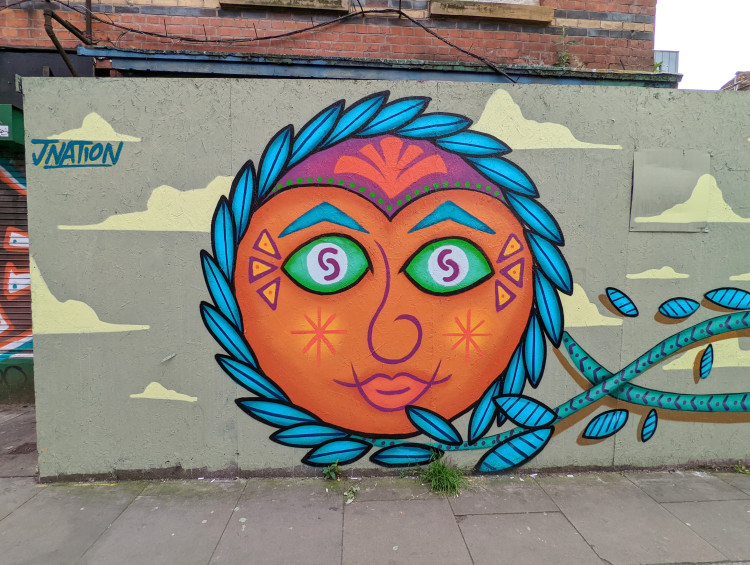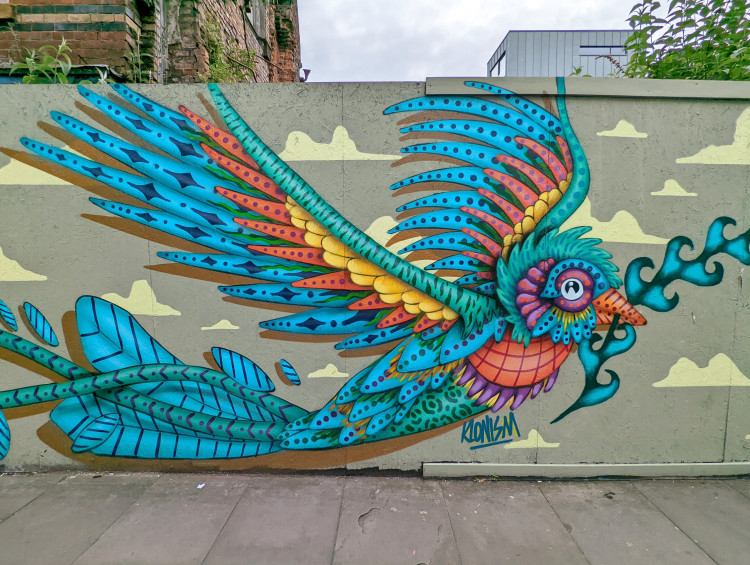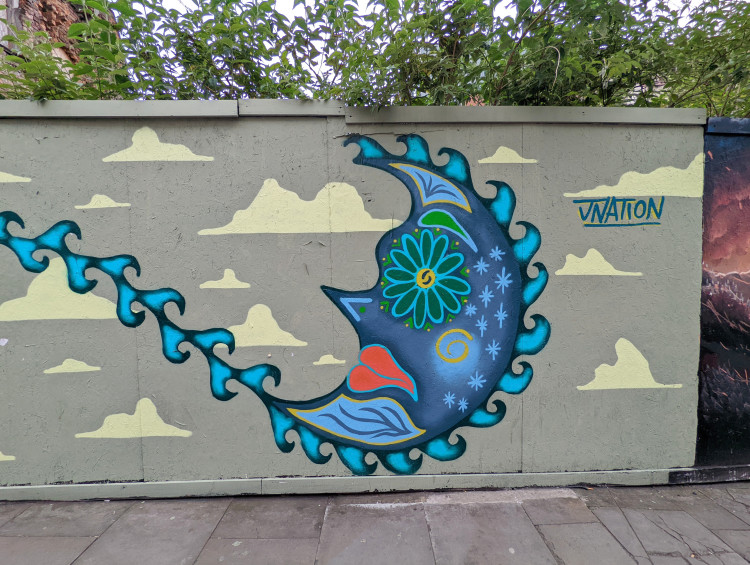 Street Art Sheffield's focus remains on celebrating the steel city's vibrant street art scene. However, we love seeing what neighbouring cities have to offer. If you've enjoyed this blog post check out some of our other posts about Manchester, Leeds and Nottingham.